REAL ESTATE COLUMN
Nonresidential Construction Malaise Reflects Uncertain Economy
Saturday, November 30, 2013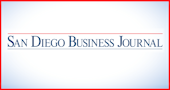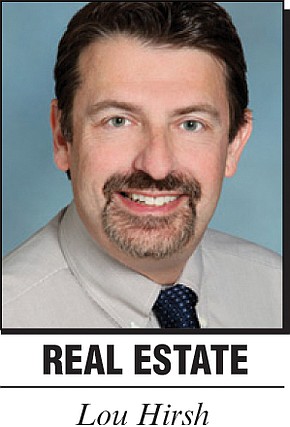 San Diego County and the nation are in the midst of steady post-recession recovery when it comes to new construction projects, by most indicators; however, many contractors are not yet in a mood to celebrate.
New projects remain lopsided in favor of residential development, especially apartments. On the nonresidential side, some industry experts blame lingering nervousness about federal budget skirmishes and the ultimate impact of health insurance reforms for a lackluster bounce-back in new projects.
"There continues to be a lot of uncertainty surrounding the overall U.S. economic outlook and, therefore, in the demand for nonresidential facilities, which often translates into slower progress on new building projects," said Kermit Baker, chief economist for the American Institute of Architects, even as the Washington, D.C.-based group announced continued growth in demand for design services.
Baker noted, for instance, that the effects of the recent federal government shutdown could be felt for the next several months, since the standoff caused delays in many projects that were in the planning or design phases. The AIA's national Architecture Billings Index score for October was 51.6, down from 54.3 in September. Any score above 50 indicates an increase in billings, which have risen for four consecutive months.
The index reflects the roughly nine-
to 12-month lead time between architectural billings and construction spending. The Western region, which includes California, scored highest at 55.9.
Locally based consulting firm Xpera Group recently forecast that apartments will continue to lead San Diego County's construction recovery in 2014. Alan Nevin, the firm's director of economic and market research, said that while enthusiasm for new office, industrial and retail projects remains low, there will be "substantial funds allocated" in the private sector for renovation or redevelopment of existing projects in "classy locations."
San Diego County reflects the recovery's residential-project tilt.
McGraw Hill Construction reported that the local region's contracts awarded for future construction declined 1 percent from a year ago in the first 10 months of 2013, totaling about $2.61 billion. And nonresidential was the culprit in the decline, thanks to a 21 percent drop in contract awards. Meanwhile, residential projects — single- and multifamily developments — rose 34 percent in value.
Like architects, the nation's general contractors also point to stubborn sluggishness in nonresidential project opportunities, as residential work picks up.
Associated Builders and Contractors, another Washington-based trade group, said U.S. nonresidential construction spending remains about 20 percent below the all-time peak seen in October 2008. While it expects much of next year's construction growth to occur after the first quarter, publicly financed projects will face continued resistance from hesitant state and local budget officials.
"Even slow growth leads to construction opportunities," said Anirban Basu, chief economist for the contractors' group. "Ongoing recovery steadily produces lower vacancy rates, higher rents and more comfortable lenders."
Growth also brings higher interest rates, and Basu said developers might be influenced to speed up the pace of their projects in late 2014 or early 2015, to avoid higher financing costs.
• • •
Brewing Up More Expansion: The local region's busy craft beer brewers continue to expand their real estate footprints. San Diego-based Karl Strauss Brewing Co. recently opened a new brewery restaurant in Temecula — its first opening in Riverside County.
The new location, near Interstate 15, includes a two-vessel brew house and a custom-built concrete bar with 12 taps, company officials said. The brewer also operates five San Diego County restaurants, plus locations in Costa Mesa and Los Angeles.
Another San Diego-based brewer, Ballast Point Brewing & Spirits, recently prepared itself for future growth by signing a 15-year, $16 million lease to occupy a 106,584-square-foot industrial facility in the Miramar neighborhood. The building at 9045 Carroll Way, owned by H.G. Fenton Co. of San Diego, will be Ballast Point's main brewing, bottling and canning facility, with production set to start in summer 2014.
"Breweries require very specialized facility services and systems, … and to be centrally located," said Jeff Chasan, senior vice president of Voit Real Estate Services, which brokered the deal.
Local brokers said the Ballast Point deal was among the largest industrial lease signings in 2013.
• • •
Building Housing Broadcom Sold: Drawbridge Realty Trust of San Francisco has bought a Rancho Bernardo office building that houses Broadcom Corp. for $36.5 million, according to CoStar Group and public data.
Menlo Equities of Palo Alto was the seller of the 94,794-square-foot building at 16340 W. Bernardo Drive.
Send commercial real estate and development news of general local interest to Lou Hirsh via email at lhirsh@sdbj.com. He can be reached at 858-277-8904.