FINANCE COLUMN
Consumer Lending Hurdles Too High for Most Community Banks
Monday, November 25, 2013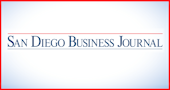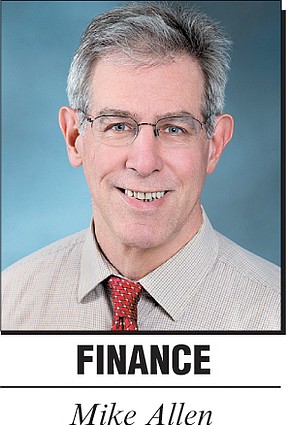 Consumer lending will likely be extinct at many community banks thanks to the implementation of the Dodd-Frank comprehensive banking reform law, one local bank executive said.
Most community banks don't do much consumer lending, usually as a courtesy to customers. Lending for houses, autos, education and personal uses are mainly the purview of the biggest banks and credit unions.
Now, however, Rick Sanborn, CEO of Seacoast Commerce Bank in Rancho Bernardo, said it is unlikely many smaller banks will continue to offer consumer loans at all because of the added regulatory compliance costs that go with making them.
"It's cost prohibitive to do that now, so most community banks aren't offering any," Sanborn said.
A quick check on a few community banks validates Sanborn's assertion.
Gary Cady, CEO at Torrey Pines Bank, mainly a lender to small and medium businesses, said the increased regulatory requirements imposed by Dodd-Frank entail a level of oversight that makes consumer lending too expensive. "To make that a secondary part of your business adds risks and costs that do not justify the business," he said.
• • •
CalCoast lends name to theater: California Coast Credit Union signed a 10-year, $3.25 million naming rights agreement with San Diego State University for its Open Air Theatre.
The San Diego-based credit union, the area's third largest with about $1.8 billion in assets, said in addition to its name adorning the 4,600-seat venue, its name will be included on promotional activity involving future events held at the site.
SDSU said the agreement will provide funding to improve the facility, such as replacing the stage roof, upgrading the seating and restrooms, and expanding the concourse.
CCCU also said its SDSU partnership extends to opening a new branch and ATM at the courtyard within the newly renovated Aztec Student Union building, which is scheduled to open in January.
In a way, the credit union has come full circle, spokeswoman Rene McKee said. The institution was founded in 1929 by teachers working at San Diego Teachers College, then located in the Mid-City area. It moved to Montezuma Mesa in 1931.
• • •
MetroCorp sale results in payout to CEO: The pending $273 million sale of MetroCorp Bancshares Inc., the parent of San Diego based Metro United Bank, to East West Bancorp will provide a hefty $2.5 million payday to MetroCorp Chairman and CEO George Lee when it's consummated, likely in the first quarter of next year, according to the proxy report on the transaction.
The bulk of Lee's payout comes from a contract that pays him three times his latest salary or about $1.7 million. He also will collect about $720,000 in stock options, the proxy report states. As part of the agreement, Lee signed a one-year consulting contract to advise East West for $400,000.
Pasadena-based East West Bancorp agreed in September to buy MetroCorp for $14.60 per share. In addition to Metro United Bank, MetroCorp operates MetroBank in Houston, where the parent company is based. The combined assets of both banks are about $1.7 billion, including Metro United's assets of about $400 million. Metro United has six offices in California, including one in San Diego.
• • •
Chilcott named to head CSSBDC: Kurt Chilcott, CEO at CDC Small Business Finance, a locally based small business development company that partners with the banks on Small Business Administration commercial real estate loans, was named as president of another San Diego-based CDC called California Southern Small Business Development Corp.
"We couldn't have found a better executive to carry the Cal Southern torch for small businesses," said Milt Levy, chairman of the nonprofit organization that provides loan guarantees for businesses unable to qualify for conventional financing. CSSBDC is one of 11 state-sponsored lenders engaged in its Loan Guaranty Program.
In other news involving CDC Small Business Finance, the group was named as the nation's top SBA lender to veteran-owned small businesses through the SBA Real Estate Advantage (504) Loan Program.
CDCSBF provided $77.6 million in government-backed loans that helped veterans buy or build a commercial building in the past fiscal year.
• • •
Small Change: BofI Federal Bank completed a $15 million credit facility for CapFlow Funding Group Managers, a New Jersey-based specialty finance lender. …. Silvergate Bank launched a mobile banking app that gives customers the ability to make deposits and other transactions using smartphones. Silvergate said it paid a $5 million dividend to parent Silvergate Capital Corp. to retire part of its $12.4 million debt owed to the U.S. Treasury Department through the bank's participation in the Small Business Lending Program. … U.S. Bank was named as one of the nation's top 100 military-friendly employers by G.I. Jobs magazine. … Navy Federal Credit Union was named the best financial institution for the military by Money Magazine.
Send any news about locally based financial institutions to Mike Allen via email at mallen@sdbj.com. He can be reached at 858-277-6359.