Tenaska Refinances $319.4 in Debt
Thursday, November 21, 2013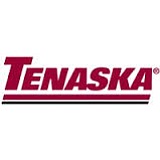 Tenaska, the Omaha, Neb.-based majority owner of a 130 megawatt solar farm in Imperial County, refinanced $319.4 million in debt through a private placement.
Tenaska Imperial Solar Energy Center South, which began full operations earlier this month, has a 25-year power purchase agreement with San Diego Gas & Electric. The project located near El Centro contains some 2 million solar panels and can generate enough electricity to power about 44,000 homes, Tenaska said.
"An attractive market for project debt led us to refinance our existing min-perm loan," said Dave Kirkwood, Tenaska's treasurer.
The senior notes were rated BBB- by Standard & Poor's and Kroll, Tenaska said.
Prudential Capital Group is acquiring a minority interest in the project, subject to regulatory approvals.
Tenaska said it's planning to build another solar plant next to the existing El Centro one called Tenaska Imperial West that will produce up to 150 megawatts of electricity. That project is also tied to a 25-year power purchase agreement with SDG&E. Construction is expected to begin in the first half of next year and it should begin operating in 2015, Tenaska said.
— Mike Allen