Bond Deal for Poseidon Desalination Plant Deemed Among Year's Best
Wednesday, November 20, 2013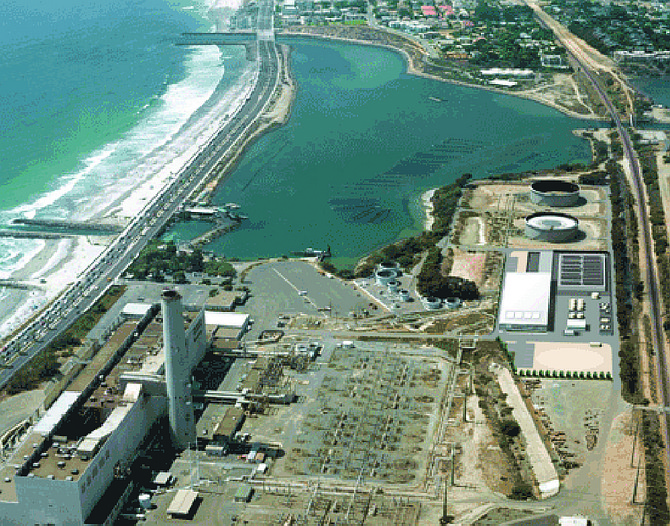 The $1 billion Carlsbad desalination project, which broke ground earlier this year, was recently named by the Bond Buyer as a Deal of the Year Finalist for the complex and innovative project financing.
The debt deal was the first ever for a seawater desalination plant in the municipal market, and it involved the sale of $733 million in revenue bonds issued by the California Pollution Control Financing Authority on behalf of the San Diego County Water Authority. About $170 million in equity was provided by Stonepeak Infrastructure Partners, a New York institutional investment firm.
The project's developer is Poseidon Water. The debt transaction entailed negotiations with 60 different parties.
The 30-year bonds carry a 4.78 percent interest rate, which is below what the water authority anticipated and will save the agency about $200 million over the term, the water agency said.
In addition to the recognition from municipal bond trade journal Bond Buyer, the Carlsbad project and its financing arrangement received praise from Bloomberg News, Infrastructure Investor, Project Finance Magazine and Global Water Intelligence.
The city of Carlsbad has said that investing in an extra supply of the more costly desalinated water will guard Carlsbad businesses against future droughts and water shortages.
The San Diego County Water Authority, which represents 24 water agencies in the region, reached a deal with the company behind the plant -- Stamford, Conn.-based Poseidon Resources LLC -- to buy a set amount of the water that the desalination plant produces for 30 years.