REAL ESTATE COLUMN
Apartment Owners Continue to Enjoy Low Vacancy, Rising Rents
Monday, November 18, 2013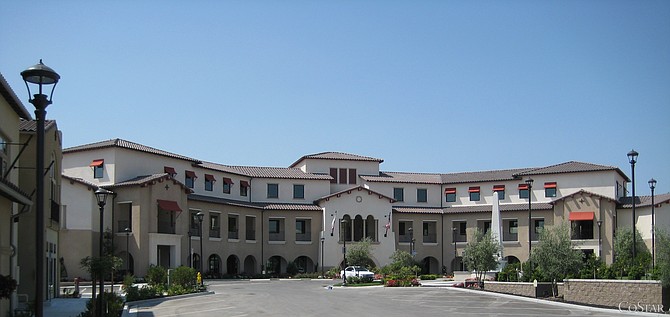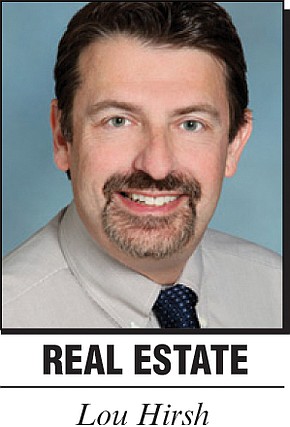 It's a great time to be an apartment complex owner in San Diego County, judging by the late-year numbers.
If you're a renter, not so much.
Asking rents were up from a year ago in all 15 San Diego County submarkets tracked by Cassidy Turley, according to a recent third-quarter report by the brokerage services provider. The countywide average asking rent rose 2.4 percent, to $1,440.
Meanwhile, the region's average vacancy rate stood at 2.1 percent — a drop of 70 basis points from a year ago, keeping San Diego among the tightest U.S. metro apartment markets.
Even with newly built apartments coming into the mix in 2013 — an expected 2,000 expected to be completed by year's end — vacancy rates will remain tight. Cassidy Turley cites projections from the research company Reis Inc., which expects the local vacancy rate to go no higher than 2.6 percent by 2015, as the average asking rent tops $1,550.
Investors are taking notice. In its newly released fourth-quarter report, Marcus & Millichap Real Estate Investment Services noted that apartment property sales velocity in San Diego County climbed 24 percent during the past year.
Brokers report that even in Class C — mostly older properties — deal volume spiked 27 percent. The median sales prices for all assets changing hands in the local market rose 5 percent, to $123,000 per unit. Marcus & Millichap said investors remain confident, spurred by prospects for rising operating income and financing rates that remain historically low.
Among the latest examples of local apartments' popularity was the $81 million purchase of Piazza D'Oro, a 221-unit Oceanside apartment complex, by TruAmerica Multifamily of Los Angeles.
Founder and CEO Robert Hart said TruAmerica secured a 3.85 percent, seven-year loan for the purchase through Cornerstone Real Estate Advisory Inc., arranged by CBRE Inc.
TruAmerica Multifamily is a joint venture between Hart and New York-based The Guardian Life Insurance Company of America. The Oceanside purchase is the first for the venture, launched in July with a goal of building a $1 billion portfolio of multifamily housing assets by 2016.
• • •
Law Office Shuffle Slowing Down: There's been a significant quieting in local law office leasing activity since the tenant-friendly days of 2010 and 2011.
Many San Diego law firms restructured their leases well before their expiration dates while the going was good, brokerage services company Jones Lang LaSalle noted in its latest annual law office report.
And fewer firms have needed to lease space in the years since, as a result. While local law firms entered into leases totaling 672,000 square feet in 2010, the 2013 year-to-date figure stands at just 109,000 square feet, JLL said.
Firms that are shopping for space now find themselves in a different world compared to three years ago, with big spaces harder to find and more expensive to rent. The average Class A asking rent stands at $33.69 per square foot per year, with an annual escalation of 3.5 percent; meanwhile, concessions from landlords are more difficult to come by.
Misty Moore, a vice president in JLL's San Diego office whose clients include lawyers, noted in the report that the news isn't all bad for law firms.
"Downtown San Diego still has numerous space options, and with firms continuing to leave for the suburbs, pricing in downtown will remain stagnant for the foreseeable future," she said.
At the same time, law firms nationwide continue to do more with less space, with relocating firms shedding an average of 15.2 percent of their square footage, with the trend most pronounced among midsize and large firms, JLL reported.
• • •
Industrial Market's Hot Streak Continues: Sparse new construction and rising demand are paying off for San Diego County's industrial property climate. The region's industrial and research-and-development property market notched its ninth consecutive quarter of positive net absorption — more space being filled than vacated — according to Colliers International's recent third-quarter report.
The nearly 1 million square feet of newly absorbed space in the third quarter brought the county's year-to-date total to nearly 2 million square feet. The countywide industrial vacancy rate stood at 8.9 percent at the end of the third quarter — the first time it has been below 9 percent since third quarter 2008, according to Colliers.
Send commercial real estate and development news of general local interest to Lou Hirsh via email at lhirsh@sdbj.com. He can be reached at 858-277-8904.