Bridgepoint Buys Rights to Use Forbes' Name on Business School as Part of Wider Collaboration
Wednesday, November 6, 2013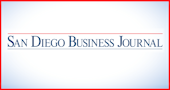 Bridgepoint Education, the San Diego for-profit provider of college courses mainly through online channels, struck a deal with Forbes Media LLC to name its business school operating under Ashford University the Forbes School of Business.
Bridgepoint said the agreement with Forbes, which runs 12 years with an option to renew for the same term, calls for Bridgepoint to make a one-time payment of $15 million plus pay a percentage of its annual revenue attributable to Ashford University's business related programs.
The contract also allows the use of certain Forbes' resources, trademarks and print and online content in Ashford's bachelor's and master's business programs. It also involves student access to Forbes speaker events drawn from a roster of about 1,200 international contributors, the company said.
For its third quarter, Bridgepoint, which also operates a second college called the University of the Rockies, reported revenue of $185.6 million, down from $252 million in the like quarter of last year.
Net income for the quarter came in at $10.1 million, down from $29.8 million in the like period of 2012.
For the nine months, Bridgepoint reported revenue of $605.2 million, down from $758.8 million for the like period of 2012.
Its net income for the nine months was $47.5 million, down from $105 million for the same period last year.
The company reported pre-tax charges of $5.9 million during the nine months related to the payment of severance caused by the layoff of 450 employees announced last year.
Bridgepoint said new student enrollment in the past quarter was 12,500, compared with 20,500 for the same period of last year. Total student enrollment at Sept. 30 was 68,566, compared with 91,358 at the end of the third quarter of 2012.
The company also noted the U.S. Department of Education approved the change of Ashford's accrediting agency to the Western Association of Schools and Colleges, in addition to certifying the school's participation in federal student loan programs.
Mike Allen