BIOTECH/HEALTH CARE COLUMN
Illumina Acquires 'Big Data' Tech Firm to Advance Gene Research
Monday, November 4, 2013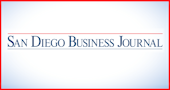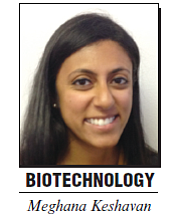 Illumina Inc. has acquired Silicon Valley-based NextBio Inc., which uses big data technology to systematically catalogue and interpret genetic data. This is a notable move for a company like Illumina that has a vested stake in lowering the cost of sequencing the human genome.
Financial terms of the deal were not disclosed.
NextBio has an interesting model. It compiles genetic information from public sources like the National Institutes of Health with data gathered by companies and institutions like Johnson & Johnson, Harvard Medical School and the Scripps Research Institute. Indeed, NextBio's database platforms are being used by researchers and clinicians in more than 50 commercial and academic institutions.
Illumina said that with the acquisition, it'll be able to offer customers bioinformatics information that help accelerate the linking of the human genome to disease and help apply the knowledge to health care.
CEO Jay Flatley said the acquisition marked the company's "unwavering commitment to drive the adoption of sequencing in new markets and vastly improve the genomic information workflow."
Illumina has made two other acquisitions in 2013, buying prenatal test maker Verinata Health for $350 million and Advanced Liquid Logic for $96 million.
• • •
San Diego-based Zogenix Inc. recently won Food and Drug Administration approval for its extended release version of hydrocodone, a narcotic painkiller, despite an advisory committee's recommendation against it.
The committee voted 11-2 to recommend disapproval last December, citing the drug's potential for abuse.
The painkiller, called Zohydro ER, will be classified a Schedule II controlled substance — the most regulated and restricted form of prescription medications — because of its potential for abuse. It can only be prescribed when all other forms of pain management medication have been found inadequate, the company said in a release.
Stock skyrocketed 36 percent for the small pharmaceutical company following the announcement, closing at $3.04 on Oct. 25. Stifel Financial Corp. analyst Annabel Samimy upgraded her rating on the company from hold to buy, naming a $5 price target for the drug company.
She said that Zogenix (Nasdaq: ZGNX) is poised to grow its sales force to about 150 reps, and it projects sales of $185 million.
• • •
Two San Diego drugmakers have announced public offerings of about $35 million apiece.
MEI Pharma Inc. has announced a public offering of 4.4 million shares, from which it expects to raise about $35 million. The shares will be priced at $8.
Stock for MEI Pharma (Nasdaq: MEIP) dropped 12 percent upon announcement of the news, closing at $8.41 per share on Oct. 25.
The company's drug, Pracinostat, is undergoing clinical trials for blood disorders such as acute myeloid leukemia.
Sorrento Therapeutics Inc., meanwhile, has announced a public offering of 4.8 million shares of stock, with plans to raise about $34.6 million at $7.25 per share.
Stock for Sorrento Therapeutics (Nasdaq: SRNE) rose 10 percent following the news, closing on Oct. 25 at $8.62 per share.
The company has multiple drugs in its pipeline, with a focus on various cancers, as well as methicillin-resistant Staphylococcus aureus — or MRSA — and inflammatory disorders.
The company transitioned earlier this month from the OTC markets to the Nasdaq. Sorrento Therapeutics recently acquired two companies in late-stage trials — New York-based Sherrington Pharmaceuticals and Fountain Valley, Calif.-based Igdrasol Inc. — in order to complete the switch to the larger public markets, it said in a September interview.
• • •
San Diego-based Nuvasive Inc.'s (Nasdaq: NUVA) stock reached a 52-week high, closing on Oct. 30 at $31.40 — a 22 percent increase — following strong third-quarter earnings.
The medical device maker posted sales of $169.2 million for the three months ended Sept. 30, up 14 percent from $148.4 million in third quarter 2012.
For the nine months ended Sept. 30, the company posted revenue of $494 million, up from $454 million reported in the same time period the prior year.
The company posted third-quarter profit of $7.5 million.
Jefferies LLC boosted its price target for the company, increasing it from $30 to $35 per share.
The company is increasing its 2013 revenue projections from $655 million to $670 million, CEO Alex Lukianov said in a call with investors.
Send news about locally based health care organizations, biotech and clean tech to Meghana Keshavan at mkeshavan@sdbj.com. She can be reached at 858-277-6359.