General Atomics ASI Gets $27.6M Contract With France for Drone Logistics
Monday, November 4, 2013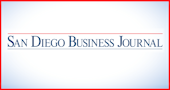 The French government has asked Poway-based General Atomics Aeronautical Systems Inc. to provide logistics support for France's Predator-family remotely piloted aircraft.
GA-ASI received a delivery order capped at $27.6 million, covering services for France's MQ-9 aircraft. General Atomics calls the MQ-9 the Predator B, but it may be better known by its U.S. Air Force name, the Reaper.
The deal lasts through October 2014. Work will be performed in Poway. The Air Force Life Cycle Management Center at Wright-Patterson Air Force Base in Ohio handled the foreign military sale contract.
— SDBJ Staff Report