BREAKING NEWS FROM WWW.SDBJ.COM
News in Brief
Monday, May 27, 2013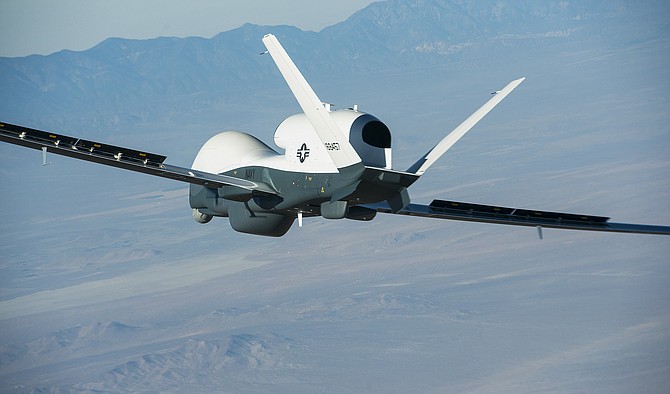 MOGL Adds Hawaiian Airlines to Roster of Its Loyalty Platform
San Diego-based MOGL has added Hawaiian Airlines to its roster of companies participating in its tech-enabled loyalty platform that issues cash rewards to customers at restaurants.
The Honolulu-based carrier is the second airline to join the program, following San Francisco-based Virgin America.
A statement from MOGL and Hawaiian Airlines said the carrier's frequent-flier members are being invited to sign up for MOGL via a dedicated website, hawaiianairlines.mogl.com. Those customers will be eligible to receive 10 percent cash back when dining at MOGL's partner restaurants in California.
The cash-back will be converted into miles each month for use on future Hawaiian Airlines flights, at a rate of 40 miles per $1 earned through the MOGL program.
MOGL's program allows customers at more than 2,000 participating restaurants to register a debit or credit card to receive discounts on meals, without the use of coupons, punch cards or loyalty cards.
The company also donates a meal to the hunger prevention organization Feeding America each time a customer dines out at a participating restaurant, with more than 300,000 meals donated to date.
— SDBJ Staff Report
Northrop's Unmanned Drone Triton Makes Maiden Flight
Triton, the U.S. Navy variant of Northrop Grumman's high-altitude unmanned spy aircraft, made a 90-minute maiden flight May 22 in Palmdale.
The Navy could buy as many as 68 of the aircraft, a Northrop Grumman spokesman said.
The Triton can stay aloft for more than 24 hours, flying at an altitude of 10 miles.
Northrop Grumman does engineering work on the aircraft at its unmanned systems center of excellence in Rancho Bernardo.
Subcontractors on the Triton project include Aurora Flight Sciences, BAE Systems, Curtis-Wright Corp., L3 Communications, Raytheon, Rolls-Royce, Sierra Nevada Corp. and Vought Aircraft Industries.
— SDBJ Staff Report
Mercedes-Benz Dealership to Open in Temecula
Temecula is getting a Mercedes-Benz dealership of its own.
The Fletcher Jones Automotive Group of Newport Beach is scheduled to break ground on the facility May 22 at a site on Temecula Center Drive, off Winchester Road.
The event will include city officials as well as executives from the auto group and Mercedes Benz.
The Fletcher Jones Automotive Group has grown from a single Los Angeles dealership, founded in 1947. Today the group has 20 dealerships representing eight brands in California, Hawaii, Illinois and Nevada.
— SDBJ Staff Report
BAE Systems Awarded Contract for Data Management System
The National Geospatial-Intelligence Agency awarded BAE Systems the iSToRE XP contract to provide advanced data management capabilities in support of National System for Geospatial-Intelligence sites and users. The software solution is built on BAE Systems' commercial product, GXP Xplorer, which enables analysts to easily access their local data and connect to remote geospatial data stores and libraries, the company said.
GXP Xplorer searches through unlimited amounts of data to identify and catalog images, terrain, features, videos and documents on local networks or across an enterprise. The software operates on a variety of hardware platforms scaling from handheld devices and ruggedized laptops to enterprise servers and virtualized cloud environments.
"Intelligence analysts are challenged with managing increasing amounts and types of data to perform their mission," Jeff Allen, general manager of Geospatial eXploitation Products at BAE Systems said in a statement. "GXP Xplorer reduces the analyst's time spent locating and retrieving structured and unstructured data up to 75 percent, which provides more time to analyze and create actionable intelligence."
Under the contract, BAE Systems will provide GXP Xplorer licenses for deployment during NGA's transition from legacy Image Product Libraries to commercial-based information storage capabilities. The contract includes options to operationally field several additional licenses to the NSG through 2016. The licenses would support worldwide operations, including Joint Task Force Headquarters, intelligence centers and forward-deployed forces.
— SDBJ Staff Report