MOGL Adds Hawaiian Airlines to Roster of Its Loyalty Platform
Wednesday, May 22, 2013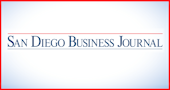 San Diego-based MOGL has added Hawaiian Airlines to its roster of companies participating in its tech-enabled loyalty platform that issues cash rewards to customers at restaurants.
The Honolulu-based carrier is the second airline to join the program, following San Francisco-based Virgin America.
A statement from MOGL and Hawaiian Airlines said the carrier's frequent-flier members are being invited to sign up for MOGL via a dedicated website, hawaiianairlines.mogl.com. Those customers will be eligible to receive 10 percent cash back when dining at MOGL's partner restaurants in California.
The cash-back will be converted into miles each month for use on future Hawaiian Airlines flights, at a rate of 40 miles per $1 earned through the MOGL program.
MOGL's program allows customers at more than 2,000 participating restaurants to register a debit or credit card to receive discounts on meals, without the use of coupons, punch cards or loyalty cards.
The company also donates a meal to the hunger prevention organization Feeding America each time a customer dines out at a participating restaurant, with more than 300,000 meals donated to date.
— SDBJ Staff Report