REAL ESTATE COLUMN
Local Contracts for Future Construction Up 18% in First Quarter
Monday, May 13, 2013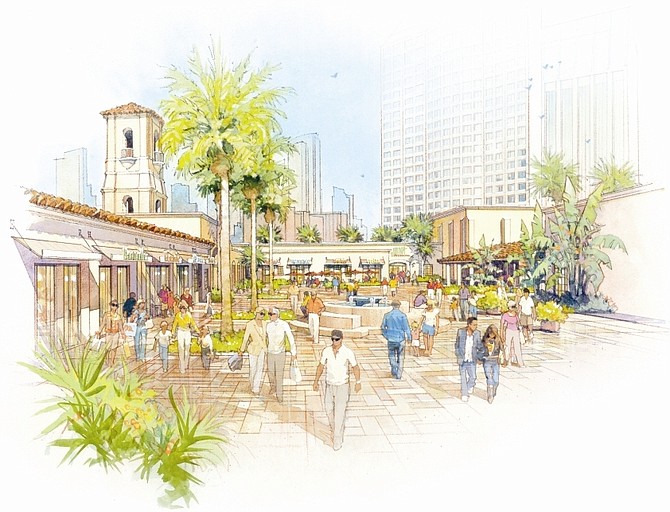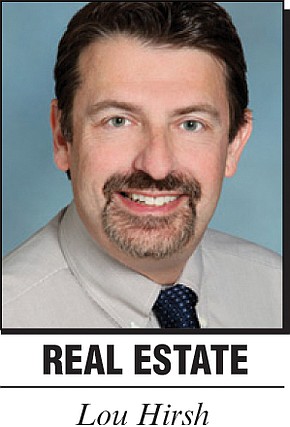 The latest figures from McGraw-Hill Construction show San Diego County 18 percent ahead of a year ago for construction projects in the pipeline.
For the first quarter, the data provider noted, local contracts for future construction were up 32 percent on the nonresidential side, at just over $528 million, while residential projects were down 5 percent, to just under $234 million.
The nonresidential category includes new construction and renovations related to commercial, manufacturing, educational, religious, recreational and hotel properties. The residential category includes projects related to single-family homes and apartments.
San Diego is generally faring better than the state so far in 2013, with California contracts for future construction down 15 percent year-to-date. Residential projects are up 35 percent statewide, while nonresidential construction is down 35 percent, and non-building projects, such as those geared to roads and bridges, are down 27 percent.
While their momentum slowed in the first quarter, San Diego's residential projects have generally staged a post-recession comeback over the past year. In the month of March, for instance, local contracts for future home and apartment projects were up 24 percent from a year ago, and building projects overall were up 39 percent from March 2012, according to McGraw-Hill.
• • •
Slow Going for Life Science Tenant Activity: Things may be crackling locally when it comes to venture capital funding, research activity and building renovations in the local life sciences community, but tenant leasing trends have been less than stellar so far in 2013.
That's among conclusions in a recent first-quarter life-science real estate report, issued by the brokerage firm Cassidy Turley San Diego. The San Diego life-science market experienced net negative absorption — more space being placed on the market than filled — of 122,000 square feet, researchers reported.
The slow quarter followed a 2012 that Cassidy Turley described as a "renaissance" period, which included major capital improvements by two of the three big real estate investment trusts with local life-science holdings. Alexandria Real Estate Equities Inc. of Pasadena in the past year completed eight local building improvements totaling 848,000 square feet, and San Diego-based BioMed Realty Trust Inc. completed or finalized plans for renovation and development projects totaling more than 500,000 square feet.
The first quarter was "uncharacteristically slow" for tenant leasing activity, with a total of 169,000 square feet signed during the period, and only a third of that consisted of new leases rather than renewals. The largest new lease of the first quarter was Wellspring Biosciences' transaction involving a 17,000-square-foot space owned by Alexandria in Torrey Pines.
One factor limiting companies' quest for new space could be the recent wave of merger and acquisition activity impacting locally based companies.
While M&A activity signals health in the local biotech and pharmaceutical community, it also has a negative effect on space demand as San Diego companies get acquired once they "hit a critical size."
• • •
Restaurant Lineup Grows at The Headquarters: The Cheesecake Factory, Eddie V's and Seasons 52 have joined the roster of new restaurants set to debut at The Headquarters, the $40 million retail center being developed in downtown San Diego by Terramar Retail Centers, in the former Old Police Headquarters building.
Those eateries will join the previously announced Pizzeria Mozza, and Puesto, according to a statement from Carlsbad-based Terramar. The 100,000-square-foot retail, dining and entertainment center is under construction and renovation next-door to Seaport Village, with several businesses set to open this fall.
Those restaurants and the upscale Mexican eatery Puesto have other locations in San Diego County, while The Headquarters will host the first local location of Pizzeria Mozza, started in Hollywood by noted chefs Mario Batali, Joseph Bastianich and Nancy Silverton.
The Headquarters consists of four existing buildings set around an interior courtyard that will include fountains and colorful landscaping. At completion, it will have up to 30 shops and restaurants, with an emphasis on waterfront dining and entertainment, according to Terramar.
Send commercial real estate and development news of general local interest to Lou Hirsh via email at lhirsh@sdbj.com. He can be reached at 858-277-8904.