Lumena Pharmaceuticals Secures $23M in Series A Financing
Friday, May 10, 2013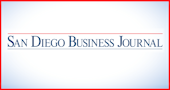 Lumena Pharmaceuticals Inc., a San Diego-based manufacturer of liver disease drugs, has secured $23 million in Series A financing.
Investors include Pappas Ventures, RiverVest Venture Partners and Alta Partners.
The company was founded in 2011 by Pappas Ventures. Lumena said it will primarily use the funding to advance the clinical development of LUM001, its lead product candidate for the treatment of a disorder called cholestatic liver disease.
The disorder causes elevated bile acid production in the liver, which causes extreme itching — particularly for pediatric patients. There aren't many approved treatments currently available on the market, the company said.
"There is an urgent need for effective pharmacological treatments for patients with cholestatic liver disease who experience itching so extreme that it causes severe sleep disruption and scratching with skin destruction and scarring — symptoms which significantly impair quality of life," Mike Grey, president and CEO of Lumena Pharmaceuticals, said in a statement.
— SDBJ Staff Report