FINANCE: THE CDC HAS LOANED NEARLY $4B IN ITS 35 YEARS
Local Small Business Lender Generates Opportunity and Jobs
Monday, May 6, 2013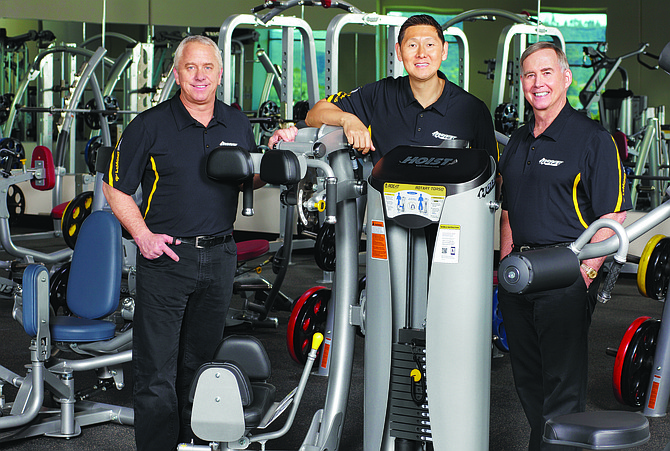 Now in its 35th year, small business lender San Diego-based CDC Small Business Finance can take some pride in the legacy it's created.
During that time the nonprofit community development company said it made nearly $4 billion in commercial real estate loans guaranteed by the federal Small Business Administration. Nearly 10,000 small businesses used that money to create about 125,000 jobs, the nonprofit said.
"We're extremely proud of the economic impact our efforts have generated through small business entrepreneurs in the communities we serve," said Kurt Chilcott, CDC's chief executive officer.
Once recent borrower, Dave Rudie, owner and founder of Catalina Offshore Products, said because of the refinancing that CDC did on an earlier loan for the building his business occupies, he's been able to set up a retail fresh fish outlet and hire more workers.
"Since the end of last year, we've been offering our fish through a retail outlet," Rudie said. "In the last year, we've added 10 new employees. Some are in fish packing and some are in sales."
Jeff Partrick, chief executive at Hoist Fitness Systems, said the SBA loan he obtained through CDC has made a huge difference in helping him grow his manufacturing company through the construction of a new building.
Hoist Secured $15 Million
"I don't believe we could have gotten a 90 percent loan on a commercial building from anyone," Partrick said.
With rising orders for equipment such as strength machines and exercise bikes flowing in the past few years, the company needed larger space than the one it previously occupied in the Miramar area.
Partrick said he secured a $15 million loan to build a new, 129,000-square-foot plant in Poway, with the CDC acting as the nonprofit partner with Comerica Bank.
Helped by the larger plant and the acquisition of an exercise bicycle business, sales at Hoist increased 49 percent in the first quarter of this year compared to the same quarter of 2012, Partrick said, declining to reveal dollars.
That increased business resulted in Hoist hiring 10 new employees in the past five months to bring its total staff to 70, the most in the company's 35-year history, Partrick said.
Most of CDC's loans are through the SBA's 504 program. The product involves the nonprofit community development companies providing 40 percent of the total loan, banks or credit unions providing 50 percent of the loan, and the borrower putting up 10 percent.
CDCSBF has been the biggest lender of SBA 504 loans in the nation over the past decade, the organization said. In its 2012 fiscal year that ended Sept. 30 it was a participant in 511 such loans with a dollar amount of $449 million. That compared with 503 SBA real estate loans for a dollar amount of $326 million in FY 2011, according to data from the SBA.
Loans made through the 504 program are used for the purchase of real estate or equipment. The SBA's most popular loan program — 7(a) loans — are used for either asset purchases or general capital needs.
Although CDC has demonstrable benefits to small businesses in terms of giving greater access to capital, the nonprofit wasn't unscathed by the recession.
Loans Must Create Jobs
Like many other lenders, particularly those engaged in commercial real estate lending, CDC's books were stained by a lot of red ink due to increased loan defaults because of the recession, and reported losses from 2009 to 2011.
In FY 2012, the organization reported a net income of nearly $2 million, compared with a net negative loss of $1.3 million in FY 2011.
In many cases, the defaulted borrowers were similar to many business owners who believed that real estate values would always rise, and took on more debt than they should have, Chilcott said.
"It's safe to say we lost sight of the fundamentals," he said. "If I knew what I know now, I would have advised them against (taking out the loans)."
To qualify for an SBA 504 loan a business must have a net worth of less than $15 million, and show that the loan will create jobs. The general rule is for every $65 thousand loaned, the funding will create one job, Chilcott said. In addition to the 504 loans, CDC also makes 7(a) micro loans of up to $50,000, and Community Advantage loans, another type of 7(a) loan for up to $250,000.
The big advantage on the SBA 504 program is that the loans are usually made at interest rates below what most small businesses could get on the open market, and requires a reduced down payment, Chilcott said.
"In addition to the attractive interest rates, the benefit is really the ability for a borrower to come in with a low down payment," he said. "If you can show you have cash flow…you can get 90 percent financing on your building."