REAL ESTATE COLUMN
Upscale Boutique Hotel Purchase Fits Firm's Buying Strategy
Monday, March 25, 2013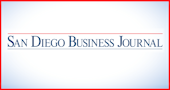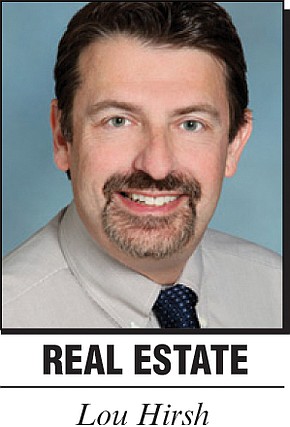 Another downtown San Diego hotel in the hip, upscale "boutique" category has changed hands, with Illinois-based Inland Real Estate Group's recent $53 million purchase of Andaz San Diego in the Gaslamp Quarter.
This is the third relatively new downtown boutique hotel to get new owners in less than two years. Chesapeake Lodging Trust acquired the 210-room Hotel Indigo for $55.5 million around the same time in mid-2011 that Kimpton Hotels purchased the 183-room Se San Diego out of bankruptcy for $49 million, later remodeling and renaming it Hotel Palomar.
The buyer of Andaz is a privately held investment firm that financed its purchase in part with a $26.5 million loan from Wells Fargo & Co., according to financial data provider Real Capital Analytics. The seller was San Diego-based Kelly Capital Group.
"This purchase aligns with our objective to acquire luxury, upper-upscale and urban upscale hotels in the top 25 lodging markets," said Marcel Verbaas, president and CEO of the buyer's hospitality division, Inland American Lodging Advisor Inc., in a statement. Verbaas noted that the company was able to acquire the well-located Andaz "at a substantial discount to development cost."
The six-story, 159-room property is in a building dating back to 1914 at 630 F St., and was once known as the Maryland Hotel. The Maryland's earliest guests included dignitaries in town for the Panama-California Exposition.
The property became The Ivy hotel in 2007 after Kelly Capital Group invested in a $75 million upgrade of the landmark building. Following struggles during the economic downturn, it was converted in 2010 to Hyatt Hotels Corp.'s upscale Andaz boutique brand, though its remodeled lounge and nightclub retained the Ivy name.
Alan Reay, president of brokerage and consulting firm Atlas Hospitality Group, which was not involved in the latest transaction, said Andaz San Diego has recently been performing well relative to other hotels carrying the Andaz banner, which still has a small global footprint. It has also held its own against similar boutique properties in the recovering San Diego market.
"I think the main issue on this deal was that it simply had too much debt," Reay said. "It's a great location and it's a desirable boutique product."
• • •
Lots of Capital, Limited Deals: San Diego is seeing strong demand among potential investors looking to put their dollars to work in local commercial real estate, but a limited amount of product matching their desired criteria.
According to a statement from NAIOP San Diego, the Commercial Real Estate Development Association, that was among sentiments of a panel of capital markets experts that the group recently convened in Carmel Valley.
"You get a sense that a switch has been turned on and that things are very, very busy," said Nick Psyllos, senior managing director at capital services firm HFF. Panelist Allen Staff, market president and regional executive with Bank of America Merrill Lynch, said big financial institutions are "feeling very good about business," although underwriting is still "tight-reined."
With little new construction in the works, and few distressed-property bargains going on the market in the wake of the economic downturn and current recovery, experts said some investors are considering properties or property types outside of their usual comfort zones, aided in part by a broad range of lenders and investors with available capital.
Among wild cards in the current recovery climate is the potential long-term impact of federal budget sequestration.
"From a value perspective, capital wants clarity, and sequestration is anything but clear," said Rick Reeder, an investment and capital markets expert at brokerage firm Cassidy Turley San Diego. "San Diego is in the top 10 in the nation in federal spending, so we are really exposed, but San Diego's industries are the ones that will be less likely to be cut, so we are in a good spot."
• • •
Restaurant Gets La Jolla Sibling: The upscale restaurant at The Grand Del Mar resort in Carmel Valley, known as Amaya, now has a sister restaurant in La Jolla.
Operators said Amaya La Jolla recently opened at 1205 Prospect St. The 10,000-square-foot restaurant, designed by Warren Sheets, has elements inspired by an Italian palazzo, and its executive chef is Camron Woods, who also created the menu at The Grand Del Mar restaurant.
A spokeswoman said the La Jolla restaurant, like the Grand Del Mar, is owned by prominent local developer and UT San Diego owner Douglas Manchester.
• • •
Kearny Mesa Office Building Sold: Newport Beach-based investment firm Peregrine Realty Partners has purchased the Chesapeake Park Plaza office building in Kearny Mesa for $14.5 million. The seller was CW Capital Asset Management LLC of Bethesda, Md., according to CoStar Group.
In its own statement, Peregrine Realty said the four-story building, at 9665 Chesapeake Drive, is 80 percent leased. It is the eleventh Southern California property purchased by Peregrine in the past 24 months, during which the company made $150 million in acquisitions.
The property has a total of 93,303 square feet of space and was built in 1987, according to CoStar Group.
Send commercial real estate and development news of general local interest to Lou Hirsh via email at lhirsh@sdbj.com. He can be reached at 858-277-8904.