PROJECTS, DEVELOPMENTS AND OTHER ACTIVITY IN CITIES IN AND AROUND SAN DIEGO COUNTY
Real Estate Roundup
Monday, March 25, 2013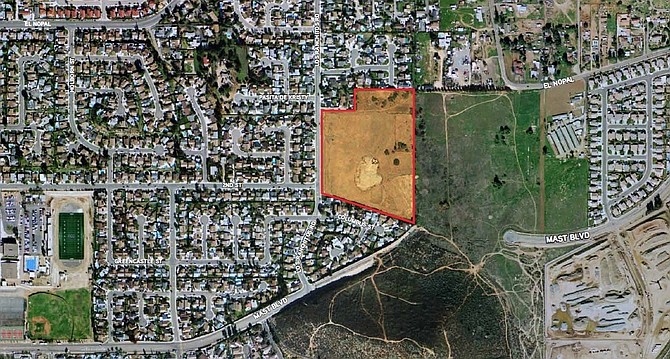 Lakeside Residential Lots Sell for $6M
The San Diego office of Colliers International announces that 67 residential lots located on 16.5 acres in Lakeside have sold for $6 million.
Gunder Creager and David Santistevan of Colliers International represented both the seller, Loma Verde Inc., and the buyer KB Home Coastal Inc. The property is located at 10025 and 10103 Ranchitos Road in Lakeside, and each home site will have a lot size of 6,000 square feet.
According to Creager, "The acute shortage of residential lot availability in the San Diego region is driving up finished lot prices."
8 Units in Kensington Sold for $860,000
ACI Apartments is pleased to announce the recent sale of an eight-unit complex in the Kensington neighborhood of San Diego. The 5,616-square-foot property, located at 4344 Van Dyke Ave. was purchased by Terry Taylor for $860,000.
Terry Taylor of ACI represented himself. The seller, Elam Trust, was represented by Sheryl Kistrup of San Diego Real Estate.
This apartment complex is located just south of the 92116 ZIP code and north of El Cajon Boulevard. It features a unit mix of three 2-br/1ba units and five 1br/1ba units. It is a low maintenance, security-gated front and back building with off-street parking and 11parking spaces.
Escondido Apartments Sold Off-Market for $15.7M
The CBRE San Diego multifamily team of Jim Neil, Eric Comer and Merrick Matricardi arranged the acquisition of Village Grove Apartments in Escondido for $15.7 million. Located at 660 N. Quince St. The 161-unit, 3.8 acre property was 97 percent occupied at the time of sale.
Village Grove Apartments consists of eight two-story buildings totaling 96,000 square feet.
Jim Neil, Eric Comer and Merrick Matricardi of CBRE San Diego represented the buyer, Wasatch Advantage Group LLC. The seller, MG Properties Group, represented itself. According to Neil, Wasatch Advantage Group plans to secure tax credits and operate the property with affordable rent restrictions.
Multifamily Property Sells for $985,000
Colliers International of San Diego announces the sale of an eight-unit apartment building located at 4027-4031 Hamilton St. for $985,000 or approximately $123,125/unit.
Rita Lancaster-Hannah of Colliers International and Christopher J.A. Honeycutt represented the buyer, Real Asymmetry LLC. The seller, Sherman Development Co., was represented by Bill Anderson and Diana Fusina of ACRE.
According to Rita Lancaster-Hannah of Colliers International, "This property represents an excellent rental investment, and we continue to see multifamily properties in the San Diego area attracting long-term investors."
Chula Vista Lot Sold for $412,000
ACI Apartments announced the recent sale of a buildable lot in Chula Vista. The .34 acre property, located at 353 Roosevelt St., was purchased by John Lopez and Charly Lopez for $412,000.
Terry Taylor of ACI represented the seller, The Kathleen F. Bingham Revocable Trust.
The buyers were represented by Patricia A. McKelvey of McMillin Realty.
This 15,000-square-foot lot features multi-residential zoning. It is located in North Chula Vista between 3rd Avenue and 4th Avenue.
Continuing Education Building Opens at Mesa College Campus
The San Diego Continuing Education Building on the Mesa College campus is now open. The $22.5 million facility is a two-story, 38,000 gross square feet building providing classes in English as a Second Language, Disability Support Programs and Services (the Acquired Brain Injury Program), Emeritus (classes for age 55+), and Parent Education programs. The project was awarded a Leadership in Energy and Environmental Design (LEED) Silver certification by the United States Green Building Council — one of more than 40 certified buildings built or planned across the District.
Pardee Homes' Watermark Holds Grand Opening
The grand opening for Pardee's Watermark homes in Pacific Highlands Ranch was held recently. The builder released eight homes for sale and sold all eight homes. The homes are priced from $1 million. Watermark is located in Pacific Highlands Ranch adjacent to Carmel Valley.