Tourism Authority Issues Layoff Notices to 85 Employees
Monday, March 18, 2013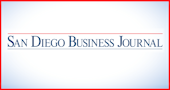 The San Diego Tourism Authority has issued 60-day layoff notices to 85 employees and may close its doors on May 13 if a Tourism Marketing District contract to fund the agency is not enacted.
"We hope the current funding discussions between the City of San Diego and the San Diego Tourism Marketing District are resolved quickly, so we can continue our program of work selling and marketing San Diego to the world," authority President and CEO Joe Terzi said, in a statement.
The region's primary tourism promotion agency, formerly known as San Diego Convention & Visitors Bureau or ConVis, has issued notices of potential layoffs in accordance with California's Worker Adjustment and Retraining Notification (WARN) Act.
The executive board of the Tourism Marketing District, which provides 80 percent of the Tourism Authority's budget, has filed a lawsuit seeking to compel Mayor Bob Filner to sign an agreement releasing funding under a TMD renewal mechanism approved last year by local hoteliers and City Council. A March 22 hearing on the suit is scheduled before Superior Court Judge Timothy Taylor.
The nonprofit Tourism Authority opened in 1954 and currently employs a staff of 100. Officials said the only department not affected by potential layoffs is the citywide sales team that books major conventions and tradeshows at San Diego Convention Center.
— SDBJ Staff Report