HEALTHCARE COLUMN
Hospice Field Presents Many Challenges to the Players
Monday, March 18, 2013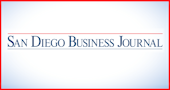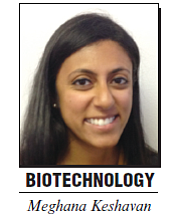 As evidenced by the recent closure of San Diego Hospice, coordinating end-of-life care can be a tricky business. All around the country, hospices are increasingly facing scrutiny from Medicare as federal regulators bore in to cut costs in an overtaxed health care system.
That said, a new hospice service is being launched here in San Diego and it appears to be positioning itself to grow substantially. Mission Healthcare, founded in 2009 as a home health care provider, is introducing a hospice program, and perhaps with good reason. Despite the many hurdles, it looks as though the dollars spent and the dollars gained from hospice care continue to rise.
But let's backtrack: The core reason why San Diego Hospice, a well-respected care provider that was one of the largest hospice systems in the country, declared bankruptcy in February is because of Medicare. An audit that began in 2011 found that San Diego Hospice didn't follow Medicare reimbursement guidelines, and owed the government millions. It also owed creditors about $9.8 million.
Regulation and Documentation
"Our organization faced tremendous challenges as far as audits from Medicare, and other difficult financial issues all around regulation and documentation," Kathleen Pacurar, president and CEO of San Diego Hospice, said in an interview last month. "It became obvious a couple months ago we had become extraordinarily challenged to continue to provide amazing end of life care."
Scripps Health stepped in and saved the day, purchasing San Diego Hospice's assets and taking on much of its patient load and staff, as well as offering to purchase its hospital for $10.7 million.
"As health care systems and networks become really much more common as we eliminate the fragmentation and delivery system, I think we're going to see a lot more health care systems being able to offer these kinds of programs on their own," said Chris Van Gorder, CEO of Scripps Health.
Both Sharp HealthCare and Kaiser Permanente have hospice systems within their network, and Scripps has joined that pool. There are a lot of big fish in the hospice care circuit, and that's where Mission Healthcare comes in — the privately owned company is expanding, on a shoestring budget, and receiving rave reviews.
$19 Billion Industry
Hospice care has grown nearly 10 percent year-over-year since 2007. This has become a nearly $19 billion industry in the U.S., according to a 2012 report from market research firm IBISWorld. This has been aided by continued Medicare and Medicaid reimbursement payments (which perhaps will be limited now, particularly in light of the continuing implementation of the Affordable Care Act), the aging U.S. population, rising health care costs and a general trend toward at-home end-of-life care.
"The industry continued growing straight through the economic downturn as relevant funding grew and the number of facilities offering hospice and palliative services did as well," said IBISWorld industry analyst Brian Bueno.
Mission HealthCare launched in 2009, when the four co-founders bought a flailing home health care business in San Marcos called Genesis Care. It had only eight employees, and was about $1 million in debt, according to co-founder Mark Kimsey. In the past three years, it has grown to employ about 375, with about 1,200 patients being cared for.
The company provides three tiers of service — nonskilled home care, which involves workers running errands and helping with day-to-day tasks for patients, skilled home care, in which patients undergo physical therapy or post-surgery wound care, and now hospice care — where patients are provided therapeutic comfort at the end of their lives.
The business boasts Cadillac benefits for its employees, and the owners stress that they're not looking at the bottom line — but rather at a patient's satisfaction.
"If you looked at the list of the top 25 wage earners in the organization, none of the four owners are on that list," Kimsey said. "We've never taken another penny off the table from our coffers. The business has self-sustained because there is no shareholder who has their hand out. We have very modest salaries and those haven't changed in three years."
The business carefully navigates the heavily regulated field.
"We painstakingly adhere to the federal, local and state guidelines," Kimsey said. "It's difficult — they change constantly, and we have to stay on our toes –— if there is a rule or a regulation, we stay about six feet back. We've had a philosophy that we were never even going to be in the gray."
Send any news about locally based health care organizations, biotech and clean-tech to Meghana Keshavan at mkeshavan@sdbj.com. She can be reached at 858-277-6359.