WORKFORCE: MORE DEMAND, NEW REGULATIONS ARE ON THE WAY
Care Act Changes Field For Staffing Companies
Monday, March 4, 2013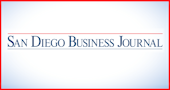 Many businesses are approaching staffing agencies to hedge against the uncertainties associated with the Affordable Care Act, said Gary van Eik, CEO of San Diego-based TriStaff Group.
But solutions to the employer mandate are still far on the horizon, and staffing agencies themselves are faced with a number of challenges in choosing their best approach to dealing with health care reform, he said.
"Are we seeing heightened interest from companies? You bet. We've been getting more calls from companies about having us take over a part of their payroll, and some of their departments," van Eik said. "But are we going to pay the government penalties or put our workers on a health insurance plan? We are still figuring out what the best business decision is for us."
The ACA, which will come into full effect on January 1, 2014, calls for a $2,000-per-worker penalty for businesses that employ more than 50 full-time workers and don't offer health benefits. This changes the staffing equation for many businesses that are looking to reduce their full-time employee count to stay below the 50 employee threshold, said Seth Stein, executive vice president of the San Diego-based Eastridge Group of Staffing Cos. Inc.
Employers Want Flexibility
"We're seeing an increase of employers who want the flexibility of sharing the burden as it relates to the upcoming changes in health care," Stein said.
Stein said that Eastridge Group and its subsidiaries are beefing up back office staffs to prepare for the looming changes in health care — and any additional business that may come as a result.
"We're seeing a larger portion of certain workforces becoming contingent (temporary or contract)," Stein said, referring in particular to the manufacturing, warehousing and customer service businesses. "In certain contracts, we might have seen about 25 percent of these workers were contingent but today, it's becoming more of a fifty-fifty balance."
The trend of approaching staffing companies to offset health insurance costs isn't new. Following the recession the number of part-time employees boomed, in large part so that employers could forgo health insurance costs. According to the U.S. Bureau of Labor Statistics, the number of part-timers rose from 4.3 million in 2005 to 8.9 million in 2010.
But the ACA throws a wrench into this approach, as the government grows more watchful in differentiating temporary workers and independent contractors from company employees, said Neil Alexander, co-chair of the contingent workforce practice group of Littler Mendelson PC, a San Francisco-based employment and labor law firm with offices in San Diego and around the country.
Temporary workers, even those that work full-time hours, have historically been offered very limited health insurance options, if any. This is because staffing agencies generally offer two tiers of coverage: Robust plans for their own employees, which include recruiters, administrators and management, and barebones plans for the temps, Alexander said.
New Rules
This stems from the fact that temporary workers are often exactly as described — they work in short-term, high-turnover positions, and generally turn down health insurance when offered.
But new anti-discrimination bylaws in the ACA could change the way that benefits are structured within staffing firms — they may not be able to offer different coverage to internal versus external employees. Further, under the new guidelines, a company will not be allowed to hire a temporary worker to do a job identical to what current employees do, Alexander said.
Alexander instead suggests that companies — particularly those on the 50-employee brink — should outsource entire departments to smaller contractors.
"If it's a relatively small company that is able to outsource IT, marketing or accounting functions, that might be able to claim these are independent contractors and that would be an effective way to dodge the employer mandate," Alexander said. "But they're not going to be able to do it through a staffing firm." Such an attempt would run into the same expenses.
Todd Bennett, a principal in the employee benefits division of San Diego-based insurance brokerage Barney & Barney LLC, said that as the new health care mandates come into place, staffing companies will likely have to increase their costs as their cost structure shifts. As a result, some contracts with companies could likely fall through.
"It's not certain whether staffing companies will pay the penalties or offer insurance, but the ones that can calculate the least costly solution will be able to best compete for clients." Bennett said. "Staffing is a fairly low margin business, so the ones that can solve this best will be the best positioned for the future."