Four Local Apartment Communities Part of $15.5B Archstone Sale
Friday, March 1, 2013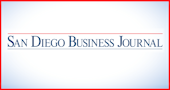 Equity Residential and AvalonBay Communities Inc. have closed on the acquisition of 136 U.S. apartment communities from Archstone Enterprise LP, a unit of Lehman Brothers Holdings Inc., in transactions totaling $15.5 billion.
The deals include four Archstone communities in San Diego County totaling 636 apartments, according to CoStar Group and statements from the two buyers. Pricing on individual properties was not disclosed.
Chicago-based Equity Residential has acquired 76 properties nationwide totaling 21,781 units, for approximately $8.96 billion. Those include the 120-unit Archstone Encinitas, built in 2002 at 1100 Garden View Road; and the 168-unit Archstone Del Mar Heights, built in 1986 at 13138 Kellam Court.
AvalonBay Communities, based in Arlington, Va., purchased 60 Archstone properties nationwide with 20,089 apartments, of which five communities are under construction and expected to contain an additional 1,198 units on completion. AvalonBay's investment is valued at approximately $6.52 billion.
AvalonBay's newly acquired local properties are the 168-unit Archstone La Mesa, built in 1988 at 5679 Amaya Drive; and the 180-unit Archstone La Jolla Colony, built in 1987 at 7205-7295 Charmant Drive in University Towne Center.
Both buyers had significant apartment holdings in the local region prior to the Archstone deal.
— SDBJ Staff Report