ViaSat Is Adding Residential Telephone Service to Its Offerings
Monday, June 17, 2013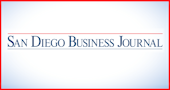 ViaSat Inc., the Carlsbad maker of satellite equipment and provider of Internet services, is branching out to offer residential telephone service beginning June 17.
Called Excede Voice, the service would complement the company's Internet access service called Excede Internet, which it provides through its ViaSat-1 satellite. ViaSat says it's the first all-satellite phone/Internet double play with unlimited local and long distance calling within the U.S. and Canada.
The company is also offering a full, triple play bundle of Internet, phone and TV access starting at $99 a month.
The introductory offer for the phone service with unlimited calling to all 50 states and Canada is $19.99 per month. Prices for the double play bundle begin at $69.98 a month, depending on the type of Internet plan selected.
ViaSat's engineering team spent a year developing the residential telephone service and another year in technical and user testing with hundreds of consumers before rolling it out, the company said.
ViaSat launched its own satellite in 2011 to provide Internet service to many areas of the country that didn't have cable, and were relegated to slow download speeds. Excede Internet now counts about 297,000 subscribers. A recent report by the Federal Communications Commission found that Excede outperformed all other ISPs, delivering promised speeds that were equal to or better than the advertised 12 megabits per second, the company said.
— SDBJ Staff Report