CareFusion Reportedly Interested in Acquiring ICU Medical
Wednesday, June 12, 2013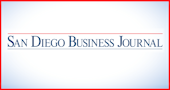 CareFusion Corp. appears to be interested in acquiring rival ICU Medical Inc., a San Clemente-based maker of infusion therapy devices with a nearly $1 billion market value, sources told Reuters.
CareFusion, a San Diego-based medical device manufacturer, is currently valued at more than $8 billion and has been actively pursuing acquisitions, Reuters reported.
Other than CareFusion, at least one major private equity firm is also considering making a bid for ICU Medical. Lake Forest, Illinois-based Hospira Inc. has expressed interest in the company as well, according to Reuters.
— Meghana Keshavan