BIOTECHNOLOGY COLUMN
San Diego Biotech Companies See Growth as Funding Heats Up
Monday, June 10, 2013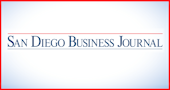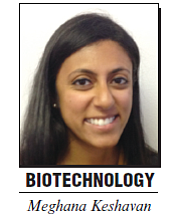 Biotech. It's hot. On a local level, as widely reported, there's been a string of IPOs and secondary public offerings across San Diego's biotech landscape — as well as new funding announcements and heavy-hitting milestone payments.
Carlsbad-based Isis Pharmaceuticals Inc., for instance, is on a roll as far as payouts go — it recently filed a secondary public stock offering that it said could bring in gross proceeds of $182 million. In the past week it has also received a $10 million milestone payment from AstraZeneca PLC for its prostate cancer drug, ARRx.
The drug uses Isis' proprietary antisense technology, which engineers RNA molecules to deactivate prostate cancer-causing genes.
Isis was founded in 1989, and went public in 1991. It has since steadily grown its revenue from partnerships with companies like AstraZeneca PLC, Biogen IDEC Inc. and, most recently, Swiss drugmaker Roche Holdings AG. It holds more than 1,500 patents in the RNA antisense space.
Its stock has seen significant growth this year, up about 55 percent since January following the U.S. Food and Drug Administration approval of its cholesterol-lowering drug, Kynamro.
Notably, Isis has truly been the standout top performer in the still-nascent RNA therapies space, with 28 drugs in the antisense pipeline. But there's a new entrant in San Diego: Arcturus Therapeutics Inc. announced it has raised $1.3 million in seed funding from a network of private investors in the U.S. and Canada.
Arcturus' recent round of funding underscores the significant potential represented by the RNAi market and its role in the development of pharmaceutical therapies. According to a report from market research firm Global Industry Analysts Inc., the global RNA interference (RNAi) market is expected to reach $4.04 billion by 2017.
The startup, which is being incubated at the Janssen Labs Life Science Innovation Center in La Jolla, also uses RNA interference technology — creating ways to interrupt the development disease-causing genes.
The company said its aim is to develop treatment for rare diseases, though it hasn't disclosed any specific targets. It's a wait-and-watch to see what kinds of treatments it'll wind up pursuing, and if there's any overlap in the science used by Isis.
• • •
San Diego-based Evoke Pharma Inc. recently filed for a $23.9 million initial public offering with the U.S. Securities and Exchange Commission.
The company is developing a nasal spray to treat diabetic gastroparesis, a condition that keeps food remaining in the stomach for a longer period of time than necessary — leading to nausea, vomiting, abdominal pain and other such digestion problems.

The advantages of nasal sprays are that they enter the bloodstream far quicker than oral medications, bringing about faster relief (see related story on Neurelis Inc. on page 1, which is developing an inhalant to treat seizures). which is developing an inhalant to treat seizures.
Notably, Evoke Pharma's cofounders Cam Garner and David Gonyer are both on Neurelis' board of directors — and both worked at Xcel Pharmaceuticals Inc. before it was purchased in 2005.
Like Neurelis, Evoke has remained largely under the radar, and hasn't published a news release since 2009. But its two primary investors are Princeton, NJ-based Domain Associates LLC and Latterell Venture Partners. Each owns about 31 percent of the company.
• • •
But it's not just local biotechs that are showing success: The top-performing mutual fund in the country this year is in biotech — the ProFounds Biotechnology UltraSector Svc is up 78 percent for the year.
The net assets of the fund at press time were $167.7 million, with shares hovering around $126. Among the mutual fund's top 10 holdings are San Diego's Life Technologies Corp. and Illumina Inc.
It outpaces its closest competitors by a long shot — the second best-performing mutual fund is ProFunds UltraJapan Inv, shares trading around $12 at press time. It has shown a one-year return, by comparison, of 39.7 percent.
• • •
But not everything's rosy — San Diego's Zogenix Inc. announced that it would lay off 55 of its 148 full-time workers across all areas of the company. The company said this was to conserve cash in light of the significant delays in the FDA approval process of its pain management drug, Zohydro ER.
"We have not received any new updates from the FDA on the timing of their decision," Zogenix CEO Roger Hawley said in a statement. "Our approach includes a balance of expense reduction, a reduction in workforce, cost controls, and progress in business development efforts."
The stock value of Zogenix, a publicly traded company with a market cap of $130 million, dropped nearly 12 percent following the announcement, trading at $1.29 at press time.