REAL ESTATE COLUMN
Planning Commission Approves 2 Hotels Near Carlsbad Airport
Monday, July 29, 2013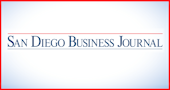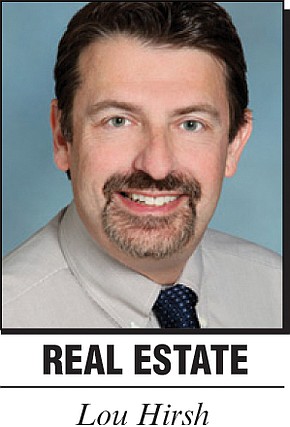 Carlsbad is about to see more growth in its hotel count. The city's Planning Commission has cleared the way for two new hotels proposed near McClellan-Palomar Airport, with a total of 239 rooms.
According to a city staff report, Alps Innovation LLC of Solana Beach plans to develop a 106-room Staybridge Suites and a 133-room Holiday Inn on a 9.19-acre site. The property is located south of Palomar Airport Road, east of Innovation Way, and west of Colt Place, within the larger Bressi Ranch master plan.
City planners recently approved two conditional use permits allowing for construction, although timetables for construction of the three-story hotels have not been announced. The two hotels would take up a total of approximately 6.5 acres, with the remainder of the site to be left undeveloped until a future use is decided.
Plans call for the two hotels to share parking and outdoor amenities, including a pool, basketball court and putting greens. The Holiday Inn would include a 3,585-square-foot meeting room and guest dining area with a bar and lounge area.
Carlsbad over the past year has seen the debut of the 215-room Hilton Carlsbad Oceanfront Resort & Spa, in the city's Ponto Beach area, as well as the opening of a new 250-room hotel at Legoland California Resort.
Hotel choices are increasing as the city anticipates the possible start of commercial air service at McClellan-Palomar, perhaps in early 2014. However, that hinges on whether the fledgling local carrier California Pacific Airlines is able to get its required certifications from the Federal Aviation Administration.
• • •
URBN Bringing Craft Beer, Pizza to El Cajon: San Diego-based URBN Restaurants Inc., which operates four local restaurants including Basic Urban Kitchen + Bar in East Village, plans to open a new dual-concept craft brewery and pizza restaurant in El Cajon.
A company statement said the operation, to open its doors in early 2014, will house a yet-to-be-named brewery and the third location of the company's URBN Coal Fired Pizza, which is already in North Park and Vista.
URBN Restaurants CEO Jon Mangini is teaming in the new venture with beer industry veteran Alex Carballo, executive chef of Escondido-based Stone Brewing Co. Carballo will be leaving his current position with Stone Brewing by the end of this month.
The new 4,000-square-foot facility is at Magnolia Avenue and Main Street, in the space that previously housed El Cajon Brewing Co. The space will be fully redesigned to highlight industrial and casual urban elements featured in Mangini's other restaurants.
• • •
Manchester Grand Hyatt Completes Room Renovation: The Manchester Grand Hyatt San Diego has completed the first phase of its multimillion-dollar renovation, involving all of the hotel's 1,625 guest rooms. The next phase of work will include meeting facilities, lounges, restaurants and public spaces.
When room renovations began in April 2012, hotel officials said that portion of the project would involve approximately $50 million in work, and representatives have since said the makeover when complete will bring the total investment to around $100 million.
Operators said in a statement that guest rooms now have floor-to-ceiling windows that open to allow in sea breezes, with media upgrades including a 46-inch, flat-screen TV. All the rooms also have new plush bedding and luxury bath amenities.
The redesign, overseen by the design firm WATG, aimed for a "more urban environment" inspired by the structure of the nearby San Diego-Coronado Bridge. Current and future artwork being placed at the hotel will evoke other San Diego-centric elements including beaches and military installations.
In addition to the room renovations, the hotel now has a new private Club Lounge, with colors and patterns evoking San Diego's iconic U.S.S. Midway. The current project is the first major renovation in nearly nine years for the Manchester Grand Hyatt, the local region's largest hotel by room count, located at 1 Market Place in downtown San Diego.
The two-tower waterfront hotel was built by a local group led by developer Douglas Manchester, with the first tower opening in 1992 and the second in 2003. Maryland-based Host Hotels & Resorts Inc. purchased the property in 2011 for $570 million.
• • •
Andaz Makeover: Andaz San Diego has completed the first phase of a $1 million renovation of the hotel's lobby and entertainment spaces.
A statement from operators of the Gaslamp Quarter property said changes include a new retractable roof, providing additional shade and shelter for rooftop weddings, events and meetings. The rooftop area has been renamed RoofTop600 at Andaz.
Future planned enhancements at the 159-room property include new décor and furnishings in the main lobby and Andaz Wine Bar, with renovation of the existing nightclub into a private venue for meetings and special events.
The six-story hotel, located at 600 F St., was purchased in March by Inland Real Estate Group of Oak Brook, Ill., for approximately $53 million.
The property was once known as the Maryland Hotel and became The Ivy Hotel in 2007, converting in 2010 to Hyatt Hotels Corp.'s upscale Andaz boutique brand.
Send commercial real estate and development news of general local interest to Lou Hirsh via email at lhirsh@sdbj.com. He can be reached at 858-277-8904.