THE BUSINESS OF LAW
Higgs Fletcher Partner Receives Prestigious Award for Principles
Monday, July 29, 2013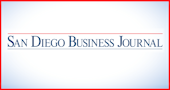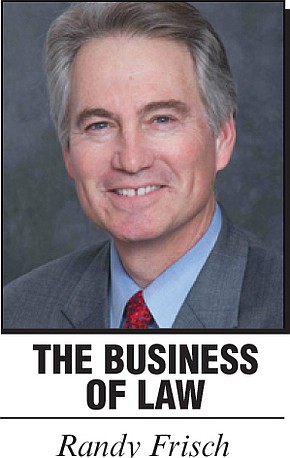 Susan Hack, partner at Higgs Fletcher & Mack LLP, was presented with the prestigious Daniel T. Broderick III Award at the 29th Annual Red Boudreau Trial Lawyers' Celebration last Friday. The award is given to a lawyer in private practice with a substantial body of civil litigation experience, who epitomizes the highest principles of civility, integrity and professionalism. Hack joined Higgs in 1989 and became a partner in 1996. She heads the firm's Diversity Committee, which has given more than $30,000 in scholarships over the last three years, and leads the education side of its Professional Development Committee. She serves as a mentor to new lawyers and law students for Lawyers Club helping to advance the status of women in law and in society. Hack practices general tort and business litigation, handling primarily business disputes, personal injury, premises liability, professional medical and business negligence as well as product liability matters.
Bill Shaffer has joined the local office of Kilpatrick Townsend & Stockton LLP. Shaffer, who served until June 1 as the Silicon Valley office managing partner, will continue his practice focusing on patent prosecution and counseling as a member of the firm's internationally recognized Intellectual Property department.
"I have worked with many of the world's leading technology companies in Silicon Valley and will feel right at home working with the dynamic local technology community in San Diego," Shaffer said. Prior to joining the legal profession, Shaffer was a software engineer for GTE Government Systems Corp.
If you know of a terrific local in-house attorney, you should nominate them for the first San Diego Business Journal General Counsel Award. The Journal will publish a special General Counsel Supplement featuring profiles and photos of this year's nominees in the Oct. 14 issue. Winners will be announced at the Inaugural General Counsel Awards Program Thursday, Oct. 10. I know what it's like to be without a friend. If you would like to be nominated, and find yourself without a friend to do so, send me an email.
Two more attorneys are leaving Allen Matkins to join CGS3. Brian Kintz, who recently made partner, and Fernando Landa, an Allen Matkins senior associate, will join the firm as partners. Kintz joined last week. Landa has announced his departure, but a start date is pending.
"By moving away from a large firm platform, we can be more flexible and entrepreneurial in our approach to legal services," said founding CGS3 partner Dana Schiffman. "We value our association with Allen Matkins, but believe that our leaner structure will better position us to help clients realize their business goals."
Shustak Frost & Partners P.C., welcomes new partner John Barkley to the firm. Barkley is a tax and business attorney who has represented and advised clients on a range of matters relating to taxation and all aspects of operation of clients' businesses. He also provides services in estate planning and representation of creditors in bankruptcy proceedings.
Kelsey Leonard has joined Procopio, Cory, Hargreaves & Savitch LLP, as a summer intern in the Native American practice group. She will be with the firm for seven weeks. Leonard is a citizen of the Shinnecock Indian Nation (Long Island, N.Y.). She received her undergraduate degree from Harvard University, where she served within various Native undergraduate organizations, including the All Ivy Native Council and the Harvard University Native American Program, and was the first member of the Shinnecock Nation to graduate from Harvard. "Kelsey is an inspirational combination of high intellect, strong drive and dedication to her culture," said Ted Griswold, Procopio partner and Native American practice group leader.
Procopio also recently handed out three internal promotions: Brian Kennedy and Michael Nolan were promoted from staff attorneys to associates, and Jaclyn Simi has been promoted from law clerk to associate. Kennedy joins the Intellectual Property team at Procopio's downtown San Diego office. Nolan is joining the Construction team in Procopio's Del Mar office, focusing his practice on business and civil litigation. Simi joins the Labor and Employment and Native American teams in the downtown San Diego office.
DLA Piper had 20 of its lawyers volunteering for the 25th Annual Stand Down for Homeless Veterans event earlier this month. Hosted by the Veterans Village of San Diego since 1988, the three-day event provided critical services to homeless veterans. DLA Piper has been an active supporter of Stand Down for several years and this year DLA Piper attorneys and 24 other staff members volunteered (often working multiple shifts) and assisted attendees doing relocation of loved ones, offering free legal services and cooking and serving the meals on Friday night.
Randy C. Frisch is the former president and publisher of the San Diego Business Journal. He is licensed to practice law in California, Nevada and Idaho. He can be reached at rfrisch@sdbj.com.