FINANCE COLUMN
Mission Federal Acquires a Credit Union Auto Buying Service
Monday, July 22, 2013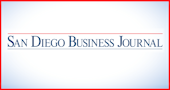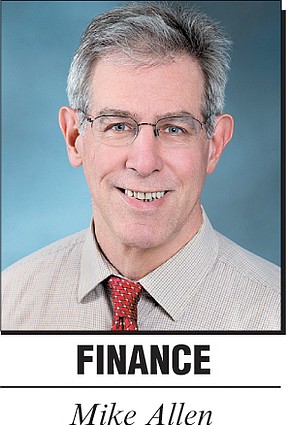 Mission Federal Credit Union acquired Autoland Inc., a credit union service organization, from the National Credit Union Administration, the industry's regulator, which took over the business after former owner Telesis Community Credit Union failed last year.
Autoland, based in Chatsworth, has been operating since 1971, and provided its car-buying services to about 200 credit unions nationwide, including Mission Fed, so the buyer knows the entity well.
The service became a CUSO in 2007 when Telesis and two other credit unions acquired it.
Terms of the Mission Fed transaction weren't disclosed and calls to the credit union weren't returned.
Debra Schwartz, Mission Federal CEO, said in a prepared state
-ment that the acquisition "represents a tremendous step forward for both Mission Federal and Autoland."
Mission Fed is already a big auto lender. At the end of last year, it reported holding about $440 million in new and used car loans as part of its total loan portfolio of $1.2 billion. The credit union had total assets at the end of the first quarter of about $2.3 billion.
Telesis Community CU, also based in Chatsworth, was put into conservatorship in March 2012 after its capital levels fell below required minimum standards.
According to an Office of Inspector General's report, blame for the $318 million institution's failure was put on its management, the NCUA and the California Department of Financial Institutions.
The report criticized TCCU for investing too heavily in member business loans. At one point in 2007, the credit union's commercial real estate loans made up 44 percent of its total assets, the report said.
Credit unions have been trying for several years to increase the maximum cap on business loans from 12.25 percent of total assets to 27.5 percent of total assets.
The banking industry has consistently lobbied Congress to keep the current maximum business loan caps in place.
• • •
Wells Fargo Launches Military Program: Wells Fargo Bank, with about 100 branches in the county, launches a financial education program aimed at the active duty and veteran military personnel called Hands on Banking for Military.
The free program that will be offered through the National Foundation for Credit Counseling, presents 10 individual lesson topics ranging from the basics of banking to planning for retirement.
In addition to group education sessions, the program will also provide one-on-one counseling, financial reviews, budget planning and customized solutions to service members and veterans.
The bank officially rolled out the program July 20 at SeaWorld San Diego in partnership with the Armed Services YMCA.
• • •
HSBC Bank Launches $1 Billion Lending Program: HSBC Bank USA, which has three offices in this county and total assets of about $184 billion, said it's launching a $1 billion, 18-month lending program aimed at small- and medium-sized U.S. businesses seeking to expand or export internationally.
HSBC Bank, a unit of HSBC Holdings plc (based in London and with more than $2.7 trillion in assets), said it knows the export trade arena well, having helped its clients increase their exports to $5.5 billion last year, up 30 percent above what they did in 2011.
The latest loan program is open to new and current HSBC customers with annual revenue of $3 million to $500 million and an interest in international trading or global expansion.
Mark Luppi, HSBC executive vice president and head of U.S. business banking, said financing small- and medium-sized businesses is critical as these make up more than 97 percent of all U.S. exporters.
The new loan program is especially relevant today because so many businesses are challenged by sluggish domestic growth and increased competition, Luppi said.
• • •
U.S. Bank Leads In Local SBA Volume: U.S. Bank, which has 80 offices in the county, leads in approved SBA loans through the end of May with 52 loans made within the San Diego district, which includes Imperial County. The approved loans have a gross dollar figure of $4.3 million, according to the San Diego district office.
In terms of dollar amount, Wells Fargo Bank continues to lead all lenders, as it has for much of the past several years within the district, having advanced 46 SBA loans for a gross amount of $50 million.
All told, including SBA's two main loan programs, the San Diego district did nearly the same volume through the first eight months of the 2013 fiscal year as it did in the prior fiscal year.
Through the end of May, the district reported 411 loans for a total dollar amount of $208 million, compared with 412 loans for $211 million for the like period of the prior fiscal year.
Send any news regarding locally based financial institutions to Mike Allen via email at mallen@sdbj.com. He can be reached at 858-277-6359.