One Industries Acquired by Transom Capital Group
Monday, July 15, 2013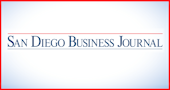 One Industries, a San Diego-based maker of protective gear, helmets and other items for motocross and mountain bicycle riders, said it was acquired by Transom Capital Group, a Los Angeles private equity firm, for an undisclosed price.
The transaction will allow One Industries to expand its position in the sports segments it sells into and continue to develop award winning products, the companies said.
One Industries sells its goods worldwide through several thousand dealers and online.
Ken Firtel, managing director of Transom Capital, said the One brand has a reputation for excellence in the industry and has substantial room to grow.
Tim Wadman, managing director of One Industries Europe and Rhett Souders, chief operating officer, said Transom was the right fit for the company. "They exhibited passion for the industry and quickly understood the key issues and dynamics that underlie the company's success," they said.
Partnership Capital growth, a full service investment bank, acted as the advisor to One Industries.
— SDBJ Staff Report