Sente Inc. Appoints Michael York as President and CEO
Friday, July 12, 2013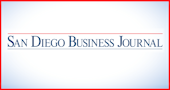 San Diego-based skincare product developer Senté Inc. has appointed a new chief executive. Michael York will serve as president, CEO and a member of the board of directors.
York is joining Senté after more than 20 years in management and leadership positions at Amylin Pharmaceuticals Inc., Santarus Inc., Amgen Inc. and AstraZeneca Plc, the company said in a statement.
"(York's) strategic vision and extensive experience in health care operations, marketing and finance, will make him an invaluable member of the Senté team," Faheem Hasnain, co-founder and chairman of the board of Senté, said in a statement." We are confident that under his leadership, Senté will be well positioned to take advantage of the fast growing medical cosmetic market, and allow the company to emerge as a major contender in the space."
Most recently, Michael was vice president of sales and marketing for the specialty and rare disease business unit at San Diego-based Amylin Pharmaceuticals. Amylin, which primarily developed diseases for diabetes and obesity, was acquired one year ago by Bristol-Myers Squibb Co. The New York City-based pharma giant announced this April that it will shutter its San Diego operations by the end of 2014.
Senté in May raised $2.1 million in a Series B financing round. Senté, called a "cosmeceutical" company because it melds cosmetics with pharmaceuticals, said in a statement that it's the only company that uses a compound called heparan sulfate in skin cream. The substance naturally helps with cell regeneration, according to the company.
— Meghana Keshavan