OliverMcMillan Sells 3-Property Lofts Portfolio to Pension Fund
Tuesday, July 9, 2013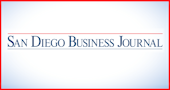 Developer OliverMcMillan of San Diego has sold a three-property East Village multifamily portfolio known as The Lofts, with a total of 460 residential units and 23,000 square feet of ground-floor retail space.
The buyer was JPMorgan Chase & Co. Investment Management, on behalf of a pension trust fund that it oversees, according to CoStar Group and public data. The properties are at 655 Sixth Ave., 677 Seventh Ave. and 707 Tenth Ave.
Transaction prices were not immediately divulged. According to publicly filed loan documents, the transaction on the property at 655 Sixth Ave. involved the buyer assuming an existing loan of approximately $23.4 million.
The Tenth Avenue property was built in 1980, and the other two were developed during the past seven years.
According to brokerage firm CBRE, which represented the seller, each asset was purchased as a separate entity designated as a limited liability company.
In its own recent statement, OliverMcMillan said it is currently moving forward with plans to build luxury mixed-use and residential developments in San Diego, Houston, Atlanta, Honolulu and Tempe, Ariz., representing a total of $2 billion in projected investments.
OliverMcMillan was founded in 1978. The company said construction is underway on its The Lofts at 688 13th St. in downtown San Diego, a five-story development that includes 208 apartments, a roof deck and ground-floor retail space.
— SDBJ Staff Report