BIOTECHNOLOGY COLUMN
Two Local Biotechs Announce Positive Clinical Data, Stocks Soar
Monday, July 8, 2013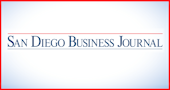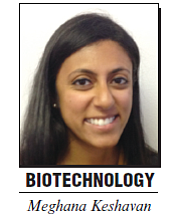 Announcing positive clinical data can have a critical effect on a biotech's stock value — as evidenced recently Halozyme Therapeutics Inc. and Isis Pharmaceuticals Inc.
Isis in particular has recently been a stock market darling — stock for the RNA therapies company has soared recently following its announcement of favorable clinical data on its heart disease medication for diabetics.
The stock price for Carlsbad-based Isis skyrocketed following the announcement, rising nearly 30 percent after the drug developer announced its diabetes drug that improves heart health.
Shares traded at $28.42 at market close July 2 — an increase of $6.43 compared to the previous day. The $2.95 billion market cap company develops RNA-based therapies that deactivate disease-causing genes.
Recent data showed the drug, called APOCIII, helped significantly reduce the triglyceride levels in Type 2 diabetes patients — decreasing by an average of 72 percent. It also showed a 40 percent increase in high-density lipoprotein, which is the "good" cholesterol.
The study's results were presented Sunday at the American Diabetes Association's national meeting in Chicago.
Similarly, the stock value spiked 24 percent for San Diego-based Halozyme when its development partner, Swiss drugmaker Roche AG, received a positive recommendation from a European drug regulatory committee.
Halozyme's drug, a version of the widely used breast cancer drug Herceptin that can be injected subcutaneously as opposed to intravenously, could potentially save time for doctors and breast cancer patients, the company's president and CEO Gregory Frost said in a statement.
• • •
Acutus Medical Inc., a San Diego developer of heart imaging devices, announced it has completed a $21 million round in Series B funding.
The company was founded two years ago with technology for minimally invasive imaging for improved mapping of heart arrhythmias.
The round was led by a new investor, New York-based global investment firm OrbiMed Advisors LLC, with additional participation from existing investors.
Acutus Medical said proceeds will go primarily toward research and development, including clinical studies.
It focuses mainly on developing a method to track irregular heartbeats in patients, called aberrant arrhythmia.
Privately held Acutus Medical was founded in 2011 and additionally backed by venture investment from two London-based firms — Index Ventures and Advent Venture Partners.
• • •
Air purifiers abound, as do water purification systems and other such devices — but machines that can remove viruses from the bloodstream? A touch more rare.
The U.S. Food and Drug Administration has approved for clinical testing a blood purification device developed by San Diego-based biotech Aethlon Medical Inc.
The device, called a hemopurifier, aims to eliminate life-threatening infectious diseases and cancers from blood circulation. It operates similar to a dialysis machine, which removes excess waste and water from the bloodstream.
"Obtaining FDA's permission to initiate human studies has been our most important objective for several years," said Jim Joyce, Aethlon Medical chairman and CEO, in a statement.
The device is primarily focused on removing hepatitis C from the bloodstream. The publicly traded company is quite small, with a market capitalization of $20.84 million. The day of the announcement, stock was trading at 12 cents a share, a 23 percent increase from the previous day.
"Aethlon Medical has been laying the groundwork necessary to implement the now approved clinical trial protocol for several years," Rod Kenley, president of Aethlon, said in a statement. "We are finally able to move forward with our contract research and clinical partners in finalizing all of the activities that can now take place prior to initiating treatment of the first patient. While there is still some work to be done, today the biggest hurdle has been cleared and we are anxious to make rapid progress toward commercialization."
• • •
Carlsbad-based Banyan Biomarkers Inc. announced it has received $6 million in Series A funding from private investors to develop a diagnostic test for traumatic brain injury.
The company is currently conducting a 2,000-patient clinical trial funded with a $26.3 million contract from the U.S. Department of Defense.
The company is developing a simple blood test that can help physicians quickly detect brain trauma, and improve the medical management of head injury patients, it said in a release.
"We are extremely pleased to have such a group of highly experienced investors who will help us grow the company to the next level," Jackson Streeter, CEO of Banyan Biomarkers, said in a statement. "Our groundbreaking research is poised to bring the first-ever diagnostic blood test for traumatic brain injury to the patient."
He said the test will provide critical objective information to assist physicians in diagnosing and treating such injuries.