Sudberry Properties Taps a Rich Vein of Retail Work
Monday, January 28, 2013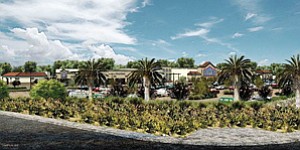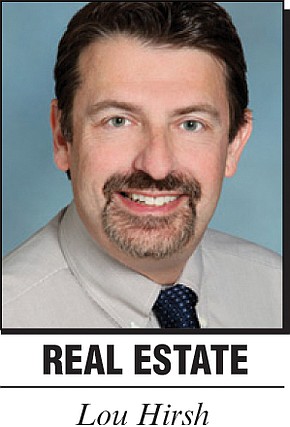 This will be a busy year in retail for locally based developer Sudberry Properties, which is nearing completion on a Carlsbad shopping center and moving ahead with planning for two large projects in San Diego.
By late summer, the company's Palomar Commons will be fully up and running on a 16-acre Carlsbad site that once housed the Olympic Hotel, at Palomar Airport Road and El Camino Real.
Mark Radelow, vice president of development with San Diego-based Sudberry, said several merchants and restaurants have signed leases to occupy the center, anchored by a 150,000-square-foot Lowe's home improvement store. They include Five Guys Burgers and Fries, Chipotle Mexican Grill, Jersey Mike's Subs, California Bank & Trust, and an Acacia gas station with a full car wash.
He said Sudberry is currently in talks with a breakfast-oriented restaurant and a pizza eatery to join the roster, and does not anticipate problems filling out the rest of the center by summer.
"We've gotten a lot of interest from companies wanting to be there, since it's the second-busiest intersection in Carlsbad," Radelow said.
Company President Colton Sudberry said the developer has two large projects with significant retail components going before San Diego city planners later this year, both proposed for sites near Interstate 15.
First up for consideration will be a mixed-use development planned for a site off Scripps Poway Road, to be built out in phases and eventually including 350,000 square feet of retail, about 450,000 square feet of offices and an on-site hotel with 135 to 150 rooms.
Sudberry is also at work on a planned retail development off Carroll Canyon Road at I-15, with 120,000 square feet of stores and restaurants. Both San Diego projects are in early planning and environmental reporting stages.
The company will also be overseeing development of a gateway retail component at Corky McMillin Cos.' mixed-use Millenium project in Chula Vista. McMillin officials have said the project will break ground for home-building later this year, and Sudberry said it could be "a couple of years" before a retail center is completed there.
Tenants have not been signed, but Sudberry said the developer has heard informally from several national and locally based tenants looking to locate at the planned centers.
"Lots of companies are out there looking to expand locally," Sudberry said. He noted that the climate for infill-oriented retail development has been improving in recent months, following a long period when the region saw few projects move forward.
Sudberry has two infill-oriented South County retail redevelopment projects in the works, in National City and Imperial Beach. Those are currently on hold, while city officials work out transitional issues related to the state's recent disbanding of redevelopment agencies.
• • •
Legoland Boosts Staffing for Upcoming Hotel: Legoland California Resort anticipates adding 250 employees, as a new on-site hotel and other attractions open at the Carlsbad theme park this spring.
General Manager Peter Ronchetti said in a statement that the park is in the process of filling 250 positions at the Lego-themed hotel scheduled to open on April 5. The park's employment has risen 62 percent in the past eight years, to its current 1,610.
New attractions at the park this year will include Lego Legends of Chima, launching March 7, which Ronchetti described as a "4-D movie experience." The 12-minute animated film has high-impact special effects, designed to immerse audiences in a world where "animal warriors compete in epic battles" for a mystical energy source.
• • •
Gaslamp Retail Building Gets New Owner: Paragon Real Estate Fund of La Jolla has purchased the Bridgeworks retail condominium in the Gaslamp Quarter. The price was $17.1 million, according to CoStar Group.
The 18,569-square-foot property, at 224-238 Fifth Ave., was completed in 2000 at the entrance to the Gaslamp Quarter. It is fully leased to tenants including Lou & Mickey's restaurant, Toscana Café and Chuck Jones Gallery.
Holliday Fenoglio Fowler LP, also known as HFF, represented the seller, an affiliate of Connecticut-based S.D. Malkin Properties Inc. The buyer was represented by Cushman & Wakefield.
An HFF statement said Bridgeworks was developed by S.D. Malkin Properties as a mixed-use project that also included the Hilton Gaslamp Quarter Hotel.
• • •
Trigild to Manage Multistate Office Building Portfolio: San Diego-based real estate services provider Trigild has entered into a long-term contract to manage a 16-building office portfolio held by Allegiance Realty Corp. of Charlotte, N.C. The companies did not disclose financial terms of the deal, under which Trigild will take over daily financial reporting, lease administration and other operating tasks.
The portfolio that Trigild will oversee is valued between $275 million and $300 million. It includes Class A and B buildings in Ohio, North Carolina, South Carolina, Georgia and Alabama.
Send commercial real estate and development news of general local interest to Lou Hirsh via email at lhirsh@sdbj.com. He can be reached at 858-277-8904.