Ogletree Deakins Arrives With Local Litigator at Helm
Monday, January 28, 2013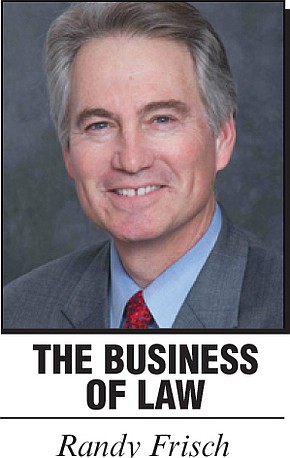 Ogletree, Deakins, Nash, Smoak & Stewart, P.C. is opening a San Diego office. That's big news in our legal community. That Ogletree Deakins, one of the largest labor and employment law firms representing management, was able to attract Spencer Skeen, a partner at Fisher & Phillips, is just as big. Skeen will serve as the founding and managing shareholder of the new office. San Diego is Ogletree Deakins' 43rd office, fifth in California, and part of the network of offices throughout the state.
"Ogletree Deakins has an outstanding reputation for providing superior client service," said Skeen.
Skeen has practiced labor and employment law his entire career. As a litigator, Skeen represents employers in a range of matters, including defending claims alleging harassment, discrimination, retaliation, wrongful termination, wage and hour claims, ADA and ADEA violations, unfair business practices, misappropriation of trade secrets, and class action disputes. Skeen is very involved in the San Diego community. He serves on the board of directors for the San Ysidro Chamber of Commerce and was co-chair of the Labor and Employment Section of the San Diego County Bar Association in 2011 and 2012.
Higgs Fletcher & Mack now has 71 attorneys among its 23 practice groups. It hired new partner Roland Achtel. Achtel is a member of the Estate Planning, Trust & Probate Section of the San Diego County Bar Association and the Trusts & Estates and Litigation Sections of The State Bar of California.
"We have an extremely busy team of trust and estate attorneys," said John Morrell, managing partner at Higgs. Achtel is an experienced estate planner with an emphasis in trust and probate litigation, and he handles conservatorship matters, as well.
Fisher & Phillips LLP San Diego elected Danielle Hultenius Moore to partner earlier this month. Moore is a member of the firm's nationally-recognized labor and employment law practice and joined the firm as an associate in 2006. Moore represents and counsels employers in all aspects of labor and employment law, including employment discrimination, wrongful termination, workplace harassment, retaliation, unfair competition and wage-hour lawsuits, employment handbook and personnel policy preparation, and general preventive advice including hiring, discipline and termination practices.
"I am pleased to welcome Danielle to the firm's partnership in recognition of her legal skills, achievements and commitment to client service," said Chris Hoffman, founding and managing partner of the San Diego office.
Moore serves as the North County chapter president of Lawyers Club of San Diego and a board member. She also is a committee member of the Legislative and Small Business Advocacy group with the San Diego Chamber of Commerce and a member of the San Diego Bar Association and the San Diego Society for Human Resources Management (SHRM).
Prev Next