ADVERTORIAL: ACCOUNTING/TAX LAW ROUNDTABLE SUPPLEMENT
Are California's tax laws anti-competitive? Do they drive away business?
Monday, January 21, 2013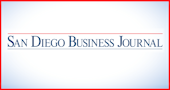 California is a wonderful place to live and work – our geography is beautiful, we have a desirable climate, and the state is resource rich. What many people don't see as wonderful; however, are the state's tax structure and regulatory climate.
According to an October 2012 report from the Tax Foundation, California has the third most challenging business-tax climate in the nation. And after the recent passage of Proposition 30, a focal point of Governor Brown's administration, California now boasts both the highest personal income tax bracket (13.3 percent) and the highest statewide sales taxes (7.5 percent) in the country. On top of this, California's regulatory burden and cost of living are among the highest as well.
When it comes to subjective rankings, California is considered the worst run state in the union by 24/7 Wall Street as well as the worst state in which to conduct business by Chief Executive magazine's survey of more than 500 CEOs. The CEOs rated states on their regulations, tax policies, work force quality, education resources, quality of living, and infrastructure.
Added together, California's taxes and challenging business climate may be too high a price for the quality of life people want (and the sunshine that goes with it), and this may be pushing some businesses, investors, and residents out of the state in search of lower taxes and a friendlier regulatory environment. And, given the direction of government policy in California, it's possible there will be further tax increases in the future.
Planning for the Future in California
While effectively dealing with taxes and regulations can be challenging, the Golden State is the world's ninth largest economy, a mecca for innovators, and home to both an incredible talent pool and world-class universities. People want to live and work here, and economists at UCLA are predicting that California's economy will grow at a faster rate than the rest of the country by 2014.
So what can businesses and investors do to lower their tax burden and stay competitive? It all comes down to planning. Below are just a few strategies that companies and individuals can take to ease the burden of doing business in California.
State apportionment planning. California recently modified its income tax regulations to favor companies actually operating their business from California as opposed to businesses that simply sell into California.
Enterprise zone credits. California has designated many economic centers as enterprise zones, providing significant incentives for those businesses located in the zones. Some of these incentives up to $37,000 worth of state tax credits per employee over a five-year period.
Sales and use tax mitigation. A tax advisor can help businesses reduce the cost of tax compliance, identify refund opportunities, and reduce or avoid sales and use taxes on major transactions. For example, there are sales tax incentives for businesses that invest in clean and renewable energies.
Research and development credits. California is a world-class research hub. Many companies, in a variety of industries, have activities that qualify for California research tax credits. These credits are lucrative, don't expire and can be monetized fairly easily. A comprehensive review can help identify qualified R&D activities.
While the cost of doing business in California may be high, your tax advisor may have solutions to mitigate the otherwise cumbersome tax and regulatory obligations.
Submitted by Eric Rohner Tax Partner, Moss Adams LLP