HEALTH: SYSTEM MAY IMPROVE CARE AND LOWER THE COST
Technology Delivers Improved Diabetes Monitoring
Monday, January 14, 2013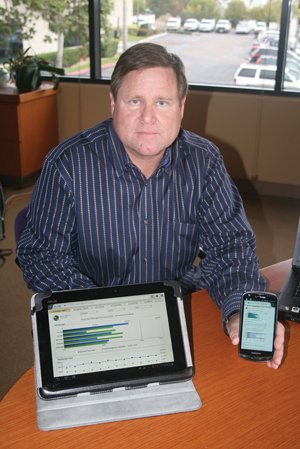 MEDICAL DATABASE SERVICES
President: David Woltman.
CEO: Eddie Hillard.
Revenue: $5 million in 2012.
No. of local employees: 27.
Headquarters: San Diego.
Year founded: 1981.
What makes the company innovative: We ask a lot of questions about and do a lot of experimenting with technology. We are fascinated by what we learn from spending time with diverse groups of users (people) with different backgrounds and different experiences.
Key factors for success: Our mission is to serve and help clients succeed. We pride ourselves on being capable, agile and able to execute. To learn from our mistakes and always do the right thing … it never fails!
Diabetics account for about 22 percent of all U...