THE BUSINESS OF LAW COLUMN
Witkin Award Puts Spotlight On Distinguished Leaders
Monday, February 25, 2013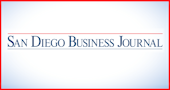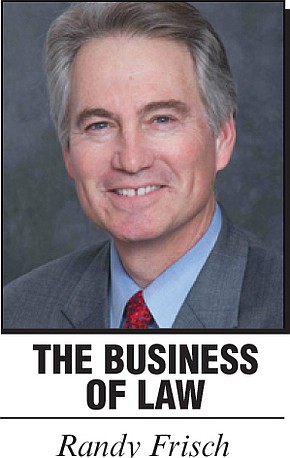 The San Diego County Law Library Justice Foundation will once again hold the Bernard E. Witkin, Esq. Award ceremony March 7 at the Admiral Kidd Catering and Conference Center. The annual awards recognize distinguished service by members of the San Diego legal community. This year's awardees are: Judge Robert J. Trentacosta, Judicial Service; Matthew C. Hervey, Esq., Public Service; Professor Emeritus C. Hugh Friedman, J.D., Service To Education, (awarded posthumously); and Robert G. Steiner, Esq., Service to the Legal Profession. Dan Lawton will serve as emcee for the evening. The event is open to the public and tickets are for sale, $125 each. Tables of eight can be purchased for a discounted rate of $800. Sponsorship and donation opportunities are available.
Brown Law Group, a business litigation boutique law firm, named Suzanne K. Roten a partner. Roten, who has more than 22 years of legal experience, joins founder Janice Brown and partner Stacy Fode as the third partner in the law firm. Brown Law Group also recently added Meagan Garland Sterling, its eighth attorney, as the firm continues to grow. Since Roten joined the firm she has worked with Brown Law Group clients in the areas of federal and state employment law compliance. Garland Sterling comes to Brown after more than six years as a litigation associate at Baker & McKenzie LLP, before it closed its San Diego doors. Garland's litigation practice focused on representing corporations and individuals in state and federal courts (criminal and civil) in a variety of litigation matters. In 2005, Garland interned with the United Nations, Office of the Prosecutor, at the International Criminal Tribunal for the former Yugoslavia in The Hague, Netherlands.
Higgs Fletcher & Mack LLP has hired Geoffrey C. Chackel as an income partner. Chackel brings more than 12 years of legal experience to Higgs' business litigation and employment practice groups. Chackel's employment practice focuses on the representation of corporate defendants in a broad range of employment disputes including wrongful termination, wage and hour discrimination and retaliation claims.
The William B. Enright American Inn of Court hosted the 2013 Joint American Inns of Court annual dinner late last month. A new award was created by the five San Diego Inns to pay tribute to lifetime achievement in the American Inns of Court. The Inns named the award "The Honorable William B. Enright Lifetime Achievement Award" and presented it to Judge William Enright as its first recipient for his substantial efforts in bringing the American Inns of Court movement to San Diego. The keynote speaker at the dinner was Kathleen M. Sullivan, Esq., former dean of Stanford Law School and Harvard Law School professor. Sullivan, a constitutional law expert, is a named partner at Quinn Emanuel Urquhart & Sullivan LLP, and the chair of its national appellate practice. Higgs partner Susan M. Hack is the current president of the Enright Inn of Court and served as the dinner's emcee.
The Leventhal Law Firm APC is expanding. It recently hired Nicole S. Blakely as Of Counsel. With the addition of Blakely to the firm, Leventhal can offer both litigation and transactional services. Blakely was most recently with Avalon Capital Group Inc. — the billion-dollar private investment company of Gateway co-founder Ted Waitt — where she served as General Counsel and vice president for nearly eight years.
Sheppard Mullin Richter & Hampton LLP recently announced 13 new partners, two of whom work in San Diego. Mike Leake is a member of the real estate, land use and environmental practice group in the San Diego office. Leake has a broad based real estate transactional practice with experience in real property purchase and sale, leasing and financing. Like most graduates from Montana State University, he then went to Harvard Law. I am just kidding about the "most" part. Michael Orlando is a member of the corporate and intellectual property practice groups in the Del Mar office. Orlando advises clients on corporate law, venture capital financing, mergers & acquisitions, intellectual property licensing and other commercial transactions.
San Diego Volunteer Lawyer Program Inc. (SDVLP), a nonprofit organization that provides free civil legal services to thousands of low-income San Diegans announced its 2013 Executive Committee and Board of Directors: President Chris McGrath, partner at Paul Hastings Janofsky & Walker LLP; Susan Taylor,of Robbins Geller Rudman & Dowd LLP, vice president; Tim Cohelan, of Cohelan, Khoury & Singer, secretary; and Randy Reed, of City National Bank, treasurer. The board includes: Adam Wyll, American Assets Inc.; Drew Woodmansee, Morrison & Foerster LLP; Christopher Walters, Robbins Umeda LLP; Connie Wolfe, Pillsbury Winthrop Shaw Pittman LLP; Craig Countryman, Fish & Richardson P.C.; Dale Walls; Euphemia Lee Ng; Jay Jeffcoat, DLA Piper US LLP; Jeff Beyer, Sandler Lasry Laube Byer & Valdez LLP; Jeff Isaacs, Procopio Cory Hargreaves & Savitch LLP; John Scott, Qualcomm Inc; Joe Patiño, Foley & Lardner LLP; Justice Howard Wiener (ret.), California Court of Appeal; Katie Pothier, Wilson Turner Kosmo LLP; Kitty Juniper, Hooper Lundy & Bookman, P.C.; Leah Swearingen, Swearingen Communications; Martin White, Attorney at Law; Mike Attanasio, Cooley Godward Kronish LLP; Mike Weaver, Latham & Watkins LLP; Patti Lane, McKenna Long & Aldridge LLP; Rosalie Kramm, Kramm Court Reporting Inc.; Rosemary Johnston, Interfaith Shelter Network; Sharon Cohen, Sempra Energy; Stephen Ferruolo, University of San Diego School of Law; Steven Smith, California Western School of Law; Tom Penfield, Casey Gerry & Schenk and Francavilla Blatt & Penfield LLP; and Bill Hargreaves, Hargreaves & Taylor LLP. This year marks SDVLP's 30th anniversary.

Procopio Cory Hargreaves & Savitch LLP, recently elected Edward C. Walton to the firm partnership. Walton joined Procopio in July 2011 as Senior Counsel, after practicing from his own firm for many years in San Diego. Walton brings to the partnership a wealth of experience in corporate and commercial litigation, as well as experience in his specialty practice area of admiralty and maritime law. He is a trial attorney who has successfully presented many cases to juries and judges locally and elsewhere in California. Walton has also long been active in the community, and is currently a member of the Board of the Boys & Girls Clubs of Greater San Diego and of the foundation board of The Arc of San Diego.  
Randy C. Frisch is the president and publisher of the San Diego Business Journal. He is licensed to practice law in California, Nevada and Idaho. He can be reached at rfrisch@sdbj.com.