Executive Profile: Brad Termini
Monday, February 25, 2013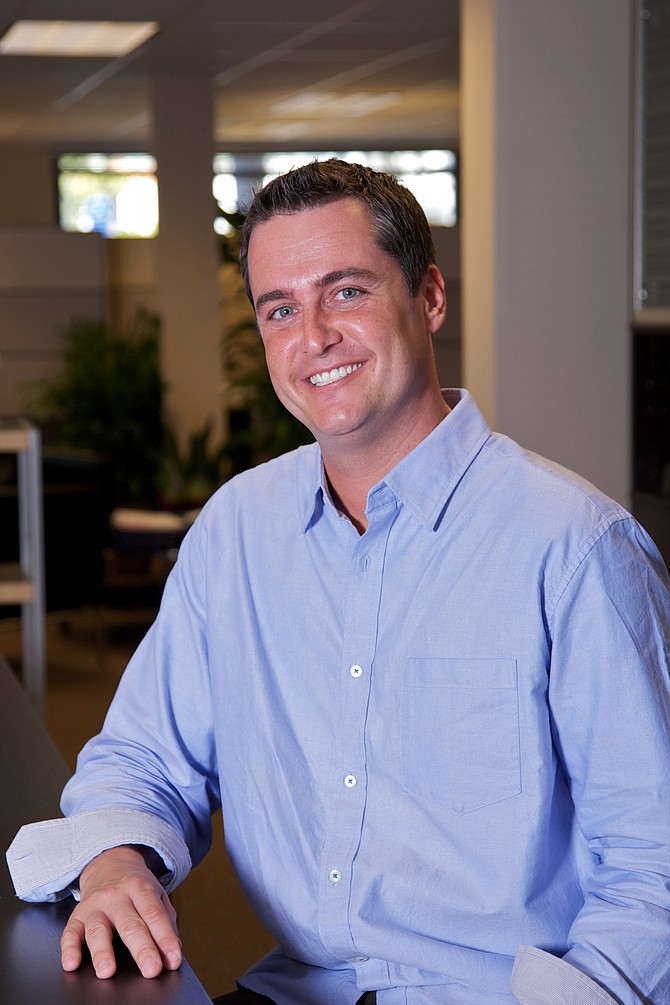 Brad Termini is the founder and co-CEO of Zephyr Partners, a private real estate developer that focuses on niche opportunities in the Southern California housing market. Founded in 2008 with partner Dane Chapin, Zephyr started out with an opportunistic approach to capitalize on a collapsing real estate market. Almost five years later, the company has become a regionally recognized developer of both homes and apartments with current development projects valued in excess of $200 million. Zephyr handles all aspects of the development process including: acquisition, development, construction management, sales and marketing.
RESUME
Name: Brad Termini.
Organization: Zephyr Partners.
Title: Founder and co-CEO.
No. of employees: 8.
Year founded: 2009.
Education: State University of New York at Buffalo.
Birthplace: Buffalo.
Age: 32.
Current residence: Solana Beach.
Family: Lives with girlfriend Stefanie.
PROFESSIONAL PHILOSOPHY
Essential working philosophy: Hire the brightest and most experienced team and empower them to make decisions.
Best way to keep a competitive edge: Work harder and longer than the competition.
Guiding principles: Build your organization around people who emulate your own values. Don't ever compromise your integrity for short-term gain.
Yardsticks of success: Creating and maintaining a company with loyal and happy team members.
Goals yet to be achieved: Celebrating Zephyr's 20th anniversary.
JUDGMENT CALLS
Best professional decision: Having the courage to start Zephyr with my business partner in 2008. We were in the eye of the financial storm — with no guarantee of any future success. All we owned at the time was a phone, small office and a lot of big dreams and ideas.
Worst professional decision: We missed out on acquiring a project because I allowed myself to be overly influenced by market analysts and so-called experts. When buying real estate in turbulent financial times, you have to maintain independence. It's important to know what the competition is doing, but you can't be overly influenced by the herd mentality.
Toughest professional decision: Any time we are forced to part ways with someone on our team who has done a good job for us. With my job comes a deep responsibility — not only to our team members, but also their families. We are responsible for the livelihoods of many families and I take that very seriously.
Biggest missed opportunity: We have had a good run since our inception almost five years ago. I'm thankful for the many opportunities we have had, and I don't focus too much on what might have been missed.
Mentor: My mom and dad (Bridgett and Rocco). They have always been incredibly patient and supportive through all of life's ups-and-downs. They are the type of parents who instill values through actions, not words.
Word that describes you: Competitive.
TRUE CONFESSIONS
What you like best about your job: The constant and vigorous pursuit of new opportunities to help grow our company.
What you like least about your job: Paperwork. I'm not good at it and I don't ever want to be good at it.
Pet peeves: Don't do business with people you don't like.
Most important lesson learned: Don't be afraid to run over the competition when needed. At the end of the battle, we can't all be friends.
Person most interested in meeting: President Obama. I would like to ask him, "What are you thinking?"
Three greatest passions: Travel, great food and good cocktails with interesting people.
First choice for a new career: NFL team owner. I want to buy the Buffalo Bills and restore them to their 90s glory.
PREDILECTIONS
Favorite quote: "Where else would you rather be than right here, right now?" — Marv Levy.
Most influential book: "The Giving Tree," by Shel Silverstein.
Favorite status symbol: A happy girlfriend.
Favorite restaurant: Market Restaurant + Bar in Del Mar. They have the friendliest service and killer food.
Favorite place for business meetings: Saddle Bar in Solana Beach.
Favorite vacation spot: Marbella, Spain.
Favorite way to spend time: At home with good friends and family.
— Steve Adamek