Founder of ResMed to Step Down as CEO; Mick Farrell to Take Top Post
Thursday, February 21, 2013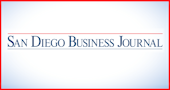 Peter Farrell, founder, chairman and longtime CEO of San Diego-based medical device manufacturer ResMed Inc., is stepping down from his post and will be replaced by his son, Mick Farrell. The move will become effective March 1.
Mick Farrell previously served as the president of ResMed's Americas division, and has worked for the company for 12 years.
ResMed also announced that Robert Douglas, the company's chief operating officer, will also become the company's president. Jim Hollingshead, the current ResMed chief strategy officer, will replace Mick Farrell as president of the Americas division.
Farrell, 69, will become the company's executive chairman through the end of 2013, when he will transition to nonexecutive chairman.
The company was founded in Australia by Peter Farrell in 1989, and moved its headquarters to San Diego in 1990. It employs about 3,700 worldwide and about 430 in the San Diego area. The company recently announced plans to hire an additional 130 worldwide, including 30 hires in San Diego.
"I have little doubt that Mick and Rob will build on ResMed's momentum as a global driving force in sleep and respiratory medicine, and as a leader in the medical device industry," Peter Farrell said in a statement.
ResMed develops and manufactures equipment for sleep-related breathing disorders. The company is traded on the New York Stock Exchange under ticker symbol RMD and has a market capitalization of approximately $6.2 billion.
— Meghana Keshavan