AUTO: PORT IS SEEKING BROKERED COMPROMISE PLAN
Pasha's Growth Plans Collide With City's RV Park
Monday, February 18, 2013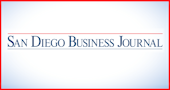 Pasha Automotive Services, one of the most successful maritime tenants on the San Diego waterfront, plans to expand its operations in National City, bringing in more cars and creating more jobs. However, Pasha's expansion is at odds with an RV park planned by National City adjacent to the Pasha site. 
The car importing and exporting business, a subsidiary of Corte Madera-based Pasha Group, has steadily increased the stream of cars that come through its leased site at the National City Marine Terminal since its inception in 1990. Because of that growing business, it pays about $6.5 million in rent (among the highest on the waterfront) to its landlord, the Port of San Diego.
Pasha's vehicle count at its site increased last year to 335,000, up from about 275,000 vehicles in both 2011 and 2010, which is the highest of any import/export vehicle point on the West Coast. But if it can obtain more space and make some changes, the company said it could do much more.
John Pasha, senior vice president of PAS, said by growing both organically and with new business generated from a new cargo ship it's building, "comes increased job opportunities…and we anticipate being able to offer up to 150 job openings in the region, which will be an economic boost to National City."
The folks who run National City say Pasha's growth is wonderful and it's a fine business, but the company is trying to thwart plans the city has to use land near the Pasha site for a recreational vehicle resort and marina.
Mayor Ron Morrison said the city, the port and Pasha all agreed to the city's plan for the RV park on 20 acres near the Pasha site. But last year, as the port was considering choosing a developer for the RV park, Pasha objected to the plan.
Unanimous Vote
Morrison says once again, a port tenant's interests appear to receive precedence over a city that has been shortchanged for years. The port district is composed of five cities with bay front land: San Diego, Chula Vista, Coronado, Imperial Beach and National City.
"If we're part of the port, we deserve a fraction of what other cities receive and not just all the negative impacts," he said.
At last week's meeting of the San Diego Port Commission, the board voted unanimously to direct the port staffers to work with all the parties involved and return with some type of brokered compromise.
National City has long sought waterfront recreational space for its residents, but now it's saying it wants to develop part of the area near Pasha's site for commercial use.
After conducting a public outreach plan, the city is pushing a concept called Pier 32 Gateway Village & Marina. The plan consists of 165 rental sites, most of which would be designated for RVs. Other features of the park include a pool, community room, picnic areas, a sports court, workout center and "potential retail opportunities."
A public solicitation seeking a developer for the project resulted in a single proposal from GB Capital Holdings LLC to build a recreational vehicle resort and marina.
Railroad Proposal
GB Capital operates four Southern California marinas including Pier 32 in National City, and Point Loma and Harbor Island Marinas in San Diego. The firm estimated the cost for the park/marina project at $7 million.
Pasha said it plans to increase the business it does in shipping unloaded vehicles on to railroad cars. Its plan calls for building a new rail line connecting from the terminal to a rail yard owned by the Burlington Northern Santa Fe Railway Co. to the north. The company estimates the cost of the new railway infrastructure to be $3 million.
While the added rail lines would improve Pasha's efficiencies, it also cuts right through a parcel that has dual industrial and commercial zoning and would affect the RV park and other existing development, according to a port district report on the issue. PAS's rail proposal would also increase noise levels for guests at nearby Best Western Marina Gateway Hotel, the report said.
Morrison says he doesn't want his city's objections misconstrued. "We're not against jobs and we're not trying to push maritime uses out of there at all," he said. "We're asking them to be more efficient and to modernize (Pasha's plan)."