Brinker was Helpful, but There are Still Many Legal Issues for Business Owners to Mind
Monday, February 18, 2013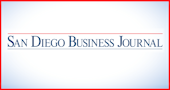 The California Supreme Court issued a watershed wage and hour decision in Brinker Restaurant Corporation v. Superior Court last July. In its decision, the Brinker Court resolved uncertainty regarding the limits, if any, of an employer's responsibility for the mandatory meal and rest periods for hourly employees.

As a business owner, or business manager, Brinker is very helpful. But it does not resolve all the issues an employer faces when dealing with the strict California wage and hour rules.
As you might recall, at the time, Brinker was one of a number of meal and rest break class actions pending in California. Those of us with an employment and class litigation focus on behalf of employers were anxiously awaiting the High Court's decision, and the potential impact on the individual and collective actions. The Brinker decision was generally well received by the employer-side bar. In sum, the Court held that an employer is obliged to relieve employees of all duty during meal periods, and permit the employees to use the time as they choose. Employers are not required to ensure that no work is done.
Additionally, the Brinker Court clarified when 30-minute unpaid meal periods must be provided (generally, a first meal break must fall no later than five hours into an employee's shift; a second meal break provided after no more than 10 hours of work), and when 10-minute paid rest breaks must be provided (a first rest break for shifts from three and one-half to six hours in length; a second rest for shifts from six hours to 10 hours in length).The Court held in part:
"An employer's duty with respect to meal breaks ... is an obligation to provide a meal period to its employees. The employer satisfies this obligation if it relieves its employees of all duty, relinquishes control over their activities and permits them a reasonable opportunity to take an uninterrupted 30-minute break, and does not impede or discourage them from doing so. On the other hand, the employer is not obligated to police meal breaks and ensure no work thereafter is performed. . . ."
Of course the California Legislature gave business leaders – and plaintiff attorneys – other issues to deal with. These topics, worth a discussion with an employment defense attorney, include commission plans, social media, dress, contract employees and employee records.