EMPLOYMENT LAW SUPPLEMENT
About Alexis Gutierrez
Monday, February 18, 2013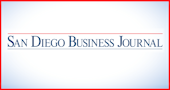 Alexis Gutierrez's practice emphasizes business and employment counseling and complex commercial litigation. He has extensive experience advising and representing public, private and closely held companies and partnerships, non-profit organizations, boards, and executive management in business and employment disputes.
Gutierrez routinely provides strategic, preventive, and compliance advice and counsel for employers on all aspects of the employer-employee relationship, including advice on hiring practices, personnel policies, compensation issues, layoffs (individual and mass) and terminations, workplace investigations, protection of trade secrets, employee raiding, leaves of absence, compliance with wage and hour laws, and government-agency investigations. He has significant experience managing issues on behalf of employers related to unionization, recognition, certification, CBA negotiation and management.
Gutierrez represents entities in state and federal courts, arbitration, and mediation. He has litigated numerous business disputes to verdict involving employment issues, business disputes, representative and class action suits concerning consumer statute-driven theories and employment claims. Most recently, he represented a Groupe Zodiac Aerospace subsidiary, MAG Aerospace, Inc., at a five-month trial in Orange County, California captioned O.C.W.D. v. MAG Aerospace, Inc., et al. (2012), and obtained a defense verdict.
About Higgs Fletcher & Mack
Higgs Fletcher & Mack is a multi-service San Diego law firm. For more than 70 years, the firm has worked tirelessly with companies and individuals that need legal counsel and representation in and out of the courtroom. Higgs Fletcher & Mack's more than 65 attorneys have experience in multiple fields of law, and its internal network of legal professionals frequently coordinate in practice area groups that have multi-disciplinary dimensions, helping clients make a more informed decision. The firm is actively recruiting partner-level talent in complimentary practice areas to provide legal expertise in the San Diego region and beyond. More information is available at www.higgslaw.com.