Elcelyx Therapeutics Closes $20M Series C Financing Round
Thursday, February 14, 2013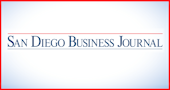 San Diego-based Elcelyx Therapeutics Inc. closed a $20 million Series C financing round to develop two diabetes-related products. The financing was led by San Diego's GSM Fund LLC, a fund dedicated to this single investment. It is managed by Rick Barry, a San Diego financier who has joined the Elcelyx board of directors.
The company's previous investors also participated in the round, and include Menlo Park-based Morgenthaler Ventures, San Francisco-based Kleiner Perkins Caufield & Byers, and Palo Alto-based Technology Partners.
The company, formed in 2010, has raised a total of $43 million and has advanced its Gut Sensory Modulators to treat diabetes into late-stage clinical development.
The two products that it will use the new financing to accelerate are NewMet, a delayed-release formulation of the generic diabetes drug metformin, and Lovidia, which is meant to work as an over-the-counter food additive that will lower a patient's glycemic index.
"Elcelyx is that rare winning trifecta in health care: Low-risk products that address large populations, experienced leadership and blue-chip investors. It is a pleasure to support and advise an organization that can make a profound impact on the lives of people struggling to manage their diabetes and weight," Barry said in a statement.
— SDBJ Staff Report