ARTS & ENTERTAINMENT SUPPLEMENT
Internationally-Renowned San Diego Opera Offers World-Class Productions and Local Community Commitment
Monday, February 11, 2013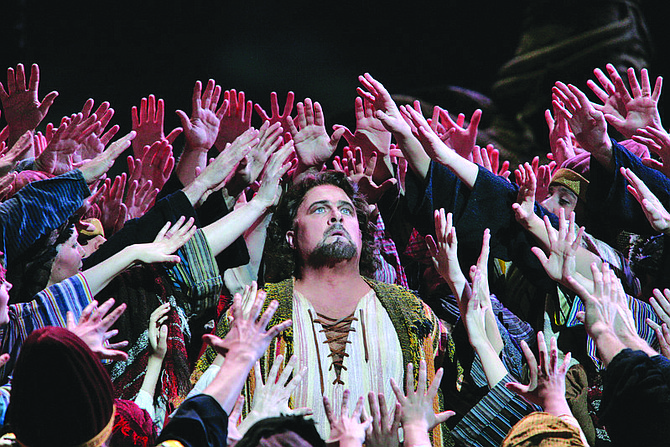 San Diego Opera is one of the top ten opera companies in the United States and a respected member of the international opera community. San Diego Opera produces performances of the highest artistic quality featuring
the world's finest opera singers, directors and conductors. The 2013 season still offers the grand opera Samson and Delilah, (opening February 16) the world's first Mariachi opera Cruzar la Cara de la Luna (To Cross the Face of the Moon), the extraordinary Murder in the Cathedral and the colorful designs of Zandra Rhodes take on Verdi's masterpiece Aida.
In 2013, San Diego Opera is dedicating more than $1.5 million to serve the greater community through our award-winning education and outreach programs. An estimated 55,000 students will receive a free arts education including 60 percent from economically-disadvantaged backgrounds with no access to arts education in their schools.
San Diego Opera also is a gathering place for leading life science and technology executives. On February 22, we will host the 17th annual Life Sciences LIVE – at the Opera and on April 26 we will host the 14th annual High-Tech Night @ the Opera. At these two prestigious events, hundreds of leading executives, investors, research scientists and innovators will gather together for an evening of exceptional networking and world-class opera – all in support of our company.
For more information on the season, visit www.sdopera.com. To get involved with the life science and high-tech industry events, contact Bonnie Broberg, Associate Director, Corporate Sponsorships: Bonnie.Broberg@sdopera.com or 619-533-7044.
Submitted by San Diego Opera
-Advertorial