TakeLessons Closes $4M Round of Venture Funding
Monday, February 4, 2013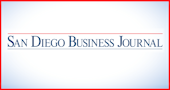 Locally based TakeLessons, an online service marketplace for music lessons throughout the U.S., recently announced that the company closed a $4 million round of venture capital funding.
The company said this latest round of funding brings the total amount of investment in the company to more than $12 million.
The funding round was led by Palo Alto-based Triangle Peak Partners. Additional funding came from Siemer Ventures and existing investors Crosslink Capital and SoftTech VC.
The company said the funds from this latest round of investment will go toward product development to support expansion in new markets.
"This new investment will aid our continued growth and leadership in the music space and will fuel our platform expansion into new marketplaces, including tutoring and the other performing arts," TakeLessons Founder Steven Cox, said in a statement.
Cox said the company works by matching music professionals and tutors with people looking for music lessons through their takelessons.com website.
"A student will search on our site for a teacher that matches their needs with respect to location, time availability, background, age, and other factors. The student finds their match and pays for lessons either online or through our call center," Cox said.
The company said they offer a 100 percent money back satisfaction guarantee and thoroughly screens all instructors.
— Emily Pippin