Merger of Local Banks Said to Be 'in Process and on Track'
Monday, February 4, 2013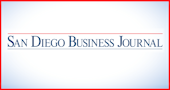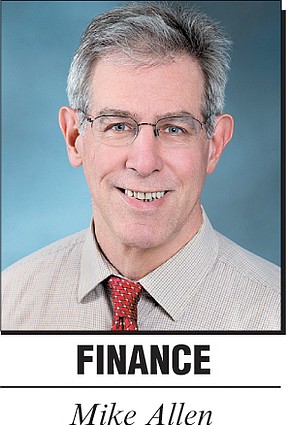 The biggest San Diego bank merger extant involving Coronado First Bank and San Diego Private Bank is moving ahead even though shareholders of each entity still haven't received the proxy reports.
The documents should be mailed out in a few weeks, and special shareholders meetings to vote on the combination are scheduled for early March, says Selwyn Isakow, chairman and chief executive of SDPB.
"The merger is in process and on track," Isakow said of the deal, which was first announced in November.
Among the more interesting aspects of the agreement that is still unknown is the make-up of the merged bank's board of directors. So far, the only folks named to the board are Isakow as chairman, and Maria Kunac as president and chief executive of the bank. Kunac holds the same title with CFB.
Isakow declined to reveal additional names or even the number of board seats.
The agreement calls for an exchange ratio of SDPB shareholders receiving 0.545 shares of publicly traded CFB stock for each of their shares, for an aggregate value of $15.5 million.
Meanwhile, SDPB expanded its market into Orange County last month, opening a new office in Irvine next to John Wayne Airport.
"We were looking to expand for a number of years and we took advantage of the opportunity of adding some quality personnel," Isakow said.
The new office called Newport Private Bank (even though it's in Irvine) will retain that name when the merger is completed, Isakow said. The office is headed by Darlene Ryan, and has three other staffers.
When the banks combine, expected by the end of the first quarter, it'll have about $300 million in total assets, four full-service offices, and one loan production office in San Marcos.
• • •
Silvergate Turns in 15th Profitable Year: Silvergate Bank reported fourth quarter net income of $2.5 million, up from about $800,000 for the like quarter of 2011.
For the full year, Silvergate reported record net income of $7.4 million, up 140 percent from 2011. It was the 15th consecutive year of profitable operations for Silvergate which has been fast growing in recent years.
The bank's total assets at year-end were $684 million, up 45 percent from the end of 2011, ranking it fourth largest among locally based banks.
Silvergate grew its core portfolio, or loans for investment, last year 10 percent to $376 million. It also expanded its mortgage lending, originating $815 million in loans in the fourth quarter. That brought total fundings for 2012 to about $2.3 billion.
CEO Alan Lane noted Silvergate's nice profits were done during a time when the bank opened two new branches and relocated a third; it has five branches. Late last year, Silvergate also launched a mobile banking platform.
Capital ratios at Silvergate remain solid, with total risk-based capital at 15.66 percent, above the 10 percent minimum to be considered well-capitalized.
• • •
San Diego Trust Keeps Streak Going: San Diego Trust Bank reported its 33rd consecutive quarterly profit in the fourth quarter, and full year net profit of $1.82 million, up from $1.6 million for all of 2011.
Total assets for the bank grew to $242 million as of Dec. 31, up from $213.5 million in the prior year. Total loans stood at $37 million, down from $39 million in the prior year's fourth quarter.
Total deposits increased to $188 million, up from $168.5 million, with core deposits making up 97 percent of the total.
Capital remains among the best for banks of its size with risk-based capital at 29.7 percent, nearly three times what's needed to be regarded as well-capitalized.
• • •
BofA Does More Small-Business Loans: Bank of America, based in Charlotte, N.C., and the nation's second largest bank behind only JP Morgan Chase, said it reached its goal of hiring some 1,000 new bankers specializing in small-business lending, including about 25 in the San Diego area.
It also said it extended nearly $8.7 billion in new originations last year, up 28 percent from the new loans it made in 2011. Counting its renewals, BofA said it made nearly $20 billion in small business loans last year. The total was up 8 percent from 2011.
While the bank didn't break out the loans on a countywide basis, in California it did $1.84 billion in new loans, and $3.2 billion in overall small-business lending.
BofA announced a stepped-up outreach to small businesses, which it defines as those with less than $20 million in annual revenue, in 2010. "We heard from a lot of our clients that they wanted localized expertise to help their small businesses grow," said spokesman Don Vecchiarello.
The program calls for the bankers to go to the businesses, spend some time with the owners and learn more about what they're doing and what their needs are.
Send any news about locally based financial institutions to Mike Allen via email at mallen@sdbj.com. He can be reached at 858-277-6359.