Sempra Energy Declares Dividend
Wednesday, December 25, 2013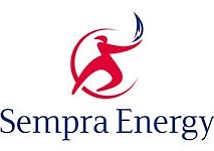 Sempra Energy's board of directors last week declared a quarterly dividend of 63 cents per share of common stock — payable Jan. 15, 2014, to shareholders of record on Dec. 31.
San Diego-based Sempra Energy (NYSE: SRE) is an energy services holding company with 2012 revenues of about $10 billion. Its companies, which include San Diego Gas & Electric, have nearly 17,000 employees and more than 31 million consumers worldwide.
Sempra reported net income of $323 million on $2.2 billion in revenue for the quarter ended Sept. 30, while SDG&E posted net income for the same quarter of $139 million on $970 million in revenue.