Nassco Awarded Contract Modification for Afloat Forward Staging Base
Monday, December 23, 2013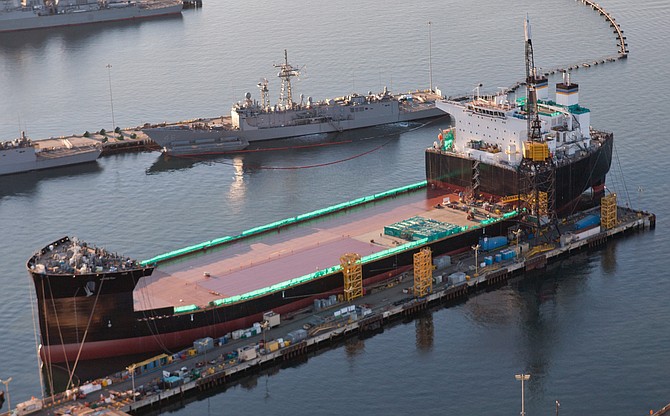 The General Dynamics Nassco shipyard received a U.S. Navy contract worth up to $21.4 million, the Pentagon announced on Dec. 20. The money will go toward the design and construction of an afloat forward staging base, and makes up only part of the total price tag.
The afloat forward staging base is a Navy auxiliary ship designed to support airborne mine hunting and special operations. It will have a large helicopter flight deck and accommodations for 250 personnel. Nassco laid the keel for the ship in November. The ship is a variation of the mobile landing platform design and will be named the USNS Lewis B. Puller, after the highly decorated U.S. Marine general.
In March, Nassco officials put the value of the mobile landing platform program of three ships at $1.3 billion. The company may build a fourth.
Work under the contract — technically a contract modification — is expected to be completed by May. The Naval Sea Systems Command of Washington, D.C. awarded the deal.
General Dynamics Nassco is in the Barrio Logan section of San Diego.