Sorrento Therapeutics Closes Concortis Acquisition
Friday, December 20, 2013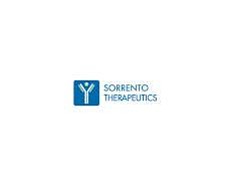 Sorrento Therapeutics Inc. has completed its acquisition of biotech company Concortis Biosystems Corp., Sorrento announced.
The transaction, which involves two San Diego-based companies, is valued at about $11.3 million.
Sorrento (Nasdaq: SRNE) said the acquisition will enable it to develop antibody-drug conjugates — a new class of potent biopharmaceutical drugs for targeted cancer treatment.
2013 has been a busy year for Sorrento Therapeutics, a $173.9 million market cap company. It acquired companies including New York-based Sherrington Pharmaceuticals Inc. and Fountain Valley-based Igdrasol Inc. for undisclosed sums. Sorrento also transitioned to the Nasdaq and recently closed a $35 million stock offering.
— SDBJ Staff Report