Barrio Logan Zoning Issue to Be Decided By Voters
Wednesday, December 18, 2013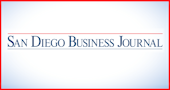 San Diego voters will make a final decision on the Barrio Logan Community Plan update — which San Diego's ship repair industry opposes — on the June 3 ballot.
The San Diego City Council, meeting Dec. 17, had a chance to undo its September decision to apply new zoning to Barrio Logan. The council declined, opting instead to put the issue on the ballot.
The business community says the new zoning plan imposes too many restrictions on business, and mounted a signature-gathering campaign to put the issue on the ballot. Industry groups say the zoning plan is a first step toward eliminating San Diego shipyards.
Plan backers say they are concerned about the health of the people who live in Barrio Logan and called the industry groups greedy.
The U.S. Navy relies on private industry and their subcontractors for ship repair in the Port of San Diego. Ship repair is worth hundreds of millions of dollars annually.