REAL ESTATE COLUMN
Sumitomo Corp. Buys the Downtown BofA Tower for $73 Million
Saturday, December 14, 2013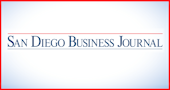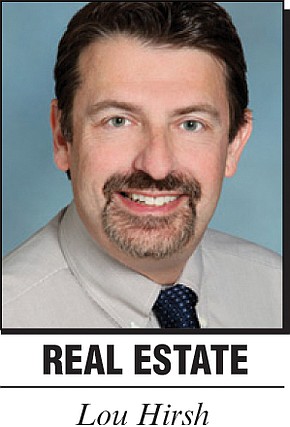 It wasn't widely known at the time the deal closed that one of the world's largest conglomerates is the new owner of the downtown San Diego office building at 450 B St., known locally as the Bank of America Tower.
Japan's Sumitomo Corp. recently bought the 20-story building for $73 million, through its New York-based U.S. subsidiary, Sumitomo Corp. of America. The prior owner, a joint venture of San Diego-based BBL Inc. and Westbrook Partners of New York, bought the property in 2011 for $60.15 million.
After the deal closed in late November, data providers including CoStar Group first listed the buyer as TKOS I LLC, a limited liability company name included in initial county recorder filings. Sumitomo subsequently announced the acquisition, saying it planned to capitalize on "favorable conditions" in the San Diego market, including job and population growth and a limited supply of new office product.
Officials of the Tokyo-based company said investing in U.S. real estate has been booming among Asian buyers in recent years, and Sumitomo plans to double its overseas holdings by 2019 to 100 billion yen — or about $1 billion.
In addition to a global real estate portfolio that also extends to Indonesia, China, the U.K. and Brazil, Sumitomo owns stakes in more than 70 companies worldwide. It is active in industries ranging from film and TV distribution to insurance, retail and production of oil, steel and sugar, according to its website.
Sumitomo was founded in 1919 and ranked No. 306 on the latest Fortune 500 list of the world's largest companies, with revenue exceeding $36.3 billion in 2012.
The B Street office tower, with 283,786 square feet of space, was built on 1.2 acres in 1981 and renovated in 2009. It was 82 percent leased at the time of the sale, with tenants including a two-story branch and regional headquarters of Bank of America, and some San Diego County government agencies.
• • •
Merger Talk Could Mean More Brokerage Shifts: The widely read industry publication Real Estate Alert recently reported that Washington, D.C.-based Cassidy Turley has hired J.P. Morgan as an adviser as it weighs options to build equity for future expansion. That could entail a financial recapitalization, a merger with another brokerage company, or a sell-off of the company.
The report said potential merger partners or buyers being considered include Newmark Grubb Knight Frank and Blackstone Group.
If such a deal happens, it would be reflective of a local commercial brokerage industry that has seen plenty of flux in the past decade, much of it the result of national consolidation, and more could be on the way.
Newmark Grubb Knight Frank — formed in 2012 when the parent of New York-headquartered Newmark Knight Frank acquired Santa Ana-based Grubb & Ellis Co. — has a relatively small presence in the local region compared to its national rivals, such as Cassidy Turley, CBRE Group Inc., Cushman & Wakefield Inc., Colliers International and Jones Lang LaSalle Inc.
By contrast, New York-based Blackstone, among the world's largest private equity companies, has a major presence in San Diego County's property and tourism industries. Through its portfolio companies and real estate holding entities, it is the majority owner of SeaWorld San Diego, Legoland California Resort and Hotel del Coronado, and it owns or manages several other local hospitality properties via its Hilton Worldwide.
In September, the former Cassidy Turley San Diego was merged into the national company, which acquired four Western regional offices that were previously operated as independent affiliates. The San Diego office retains local management, and officials there were expecting no major changes in staffing or other operations as a result of that shift, which had been in the works since 2010 after Cassidy Turley was launched on the East Coast.
• • •
La Jolla Retail Center Getting Makeover: An extensive $4 million renovation is underway at La Plaza, a three-story boutique shopping center owned by San Diego-based Davlyn Investments and located at one of downtown La Jolla's busier intersections.
Local contractor Dempsey Construction is overseeing work that includes demolition and removal of parts of the existing building at 7865 Girard Ave. at Wall Street. The project includes a complete exterior renovation, a new glass window system to be installed throughout the building, decorative rustic guardrails and hand-painted tiles, and a new elevator and clock tower to be built on the Girard Street side of the building, Dempsey officials said.
Completion is set for February 2014, and disruptions to the neighborhood will be kept to a minimum during the makeover, Dempsey Senior Project Manager Paul Prellwitz said.
Davlyn CEO Jon Williams said the company is in talks with several potential retail and restaurant tenants, and the center's lineup in coming months could also include a salon or luxury spa.
Send commercial real estate and development news of general local interest to Lou Hirsh via email at lhirsh@sdbj.com. He can be reached at 858-277-8904.