Maxwell Technologies, SK Innovation Form Strategic Alliance
Thursday, December 12, 2013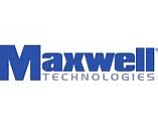 Maxwell Technologies Inc., the San Diego maker of power storage products called ultracapacitors, said it entered a strategic alliance with SK Innovation, a unit of South Korea-based SK Holdings, to develop next generation energy storage solutions that leverage the technologies of both companies.
The companies said they will explore and identify global commercial opportunities for products that improve energy efficiency in industrial, transportation and other markets. SK's lithium ion batteries are characterized by high energy density while ultracapacitors offer rapid charge and discharge capabilities.
SK Holdings is a member of SK Group, which has more than 70,000 employees in 113 offices worldwide and ranked 57th in the 2013 Fortune Global 500, Maxwell said.