Survey Finds Local Employers Hesitant About Hiring
Wednesday, December 11, 2013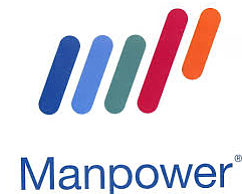 San Diego employers expect to hire at a cautious pace for the first quarter of 2014, according to the Manpower Employment Outlook Survey.
The vast majority of employers, 71 percent, responded that they will maintain their current staffing levels. Fifteen percent said they intend to hire more employees, while 11 percent said they intend to reduce their staffing. Three percent said they weren't certain of their hiring plans.
The results on the hiring side declined from the fourth quarter when 22 percent said they would increase their staffing levels, and 6 percent said they would cut employees. At that time, 71 percent again said they intended to maintain the same staff levels.
Despite that trend, Manpower San Diego CEO Phil Blair said employers will be pleasantly surprised about the first quarter. "Although most employers will be taking a conservative approach to hiring, we feel that business will be better than most of them think it's going to be," Blair said.
For the coming quarter, the Manpower survey said job prospects appear best in construction, durable goods manufacturing, wholesale and retail trade, information, professional and business services and government. Employers saying they planned to cut their staffing were in nondurable goods manufacturing, financial activities, education and health services, and other services.
Nationally, employers were more optimistic, with 17 percent saying they planned to hire more people, while 7 percent planned to reduce their payrolls. The majority, 73 percent, said they intend to maintain current levels, while 3 percent were uncertain of their plans.